On Saturday morning I was so excited to get out in the yard that I didn't even bother getting dressed. I just put on my jogging shoes and started gardening in my pajamas. (Don't worry—we live in the country, so there was nobody around.) At the first hint of light, I was hard at work, moving a bunch of Shi Shi Gashira sasanquas. I dug them from the border along the southern edge of the vegetable garden (where they just weren't cutting it) and relocated them to the big bed under the giant water oak behind the vegetables. (I need to come up with some snappier names for my beds.)
I'd decided the big bed needed more evergreens so it would look good year-round. I'm using Shi Shis, coonties, needle palms, and bluestem palmettos as my evergreens. Then I've got deciduous plants like Oconee azaleas, hearts-a-bustin', lady ferns, and turks' caps for seasonal interest and wildlife value. I moved nine Shi Shis, planted nine new coonties, and mulched the big bed with a bunch of leaves I'd raked.
Shi Shis are the perfect landscape plant. They have shiny, dark green leaves, and hot-pink flowers in fall. Even better, they're slow-growing and easy to prune, so you can keep them to a manageable size. My Shis Shis are all about two to three feet tall.
Saturday was so much fun. As I dug up the Shis Shis I was apologizing to them for the disturbance and trying to be as gentle and careful as I could with their roots. Carl was sitting on the breezeway staring at me and "yelling" at me to come back inside—so I'd take little breaks now and then to visit him. I'd sit on the settee on the breezeway with Carl on my lap and June perched on my shoulder like a trained parrot.
I should have taken pictures of my work, but of course I didn't. So here are some random shots that don't have anything to do with what I've just written.
Cyclamens by the breezeway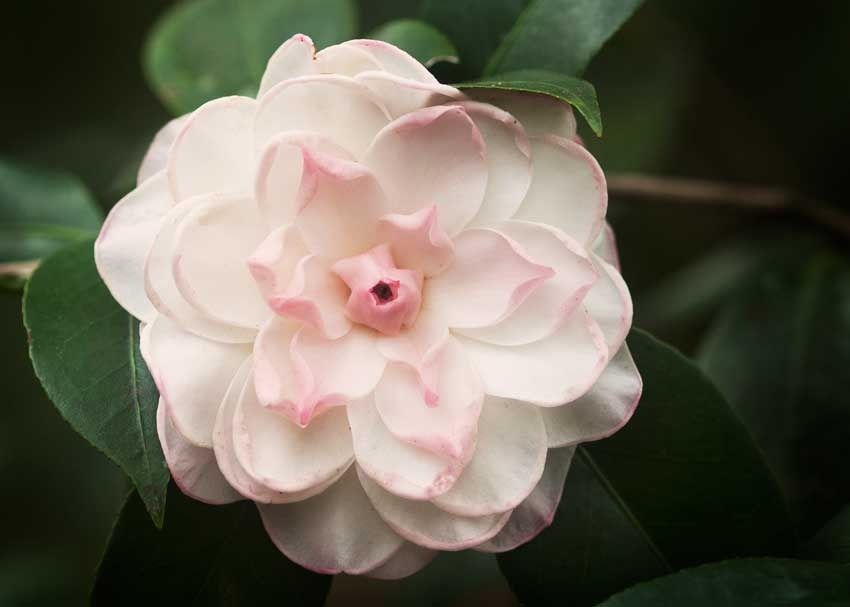 Stephens Garden camellia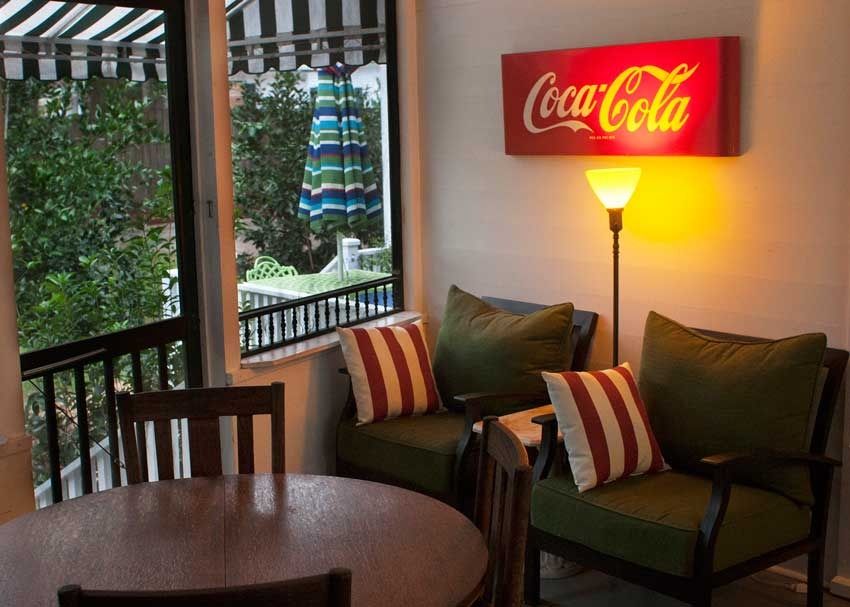 The breezeway at dusk
Satsumas!