We've added a few new touches to the house recently, so I thought I'd show them off:
The living room at Christmastime. Mom made the awesome stockings.
The back bedroom. I bought the antique lamps on the bedside tables last week.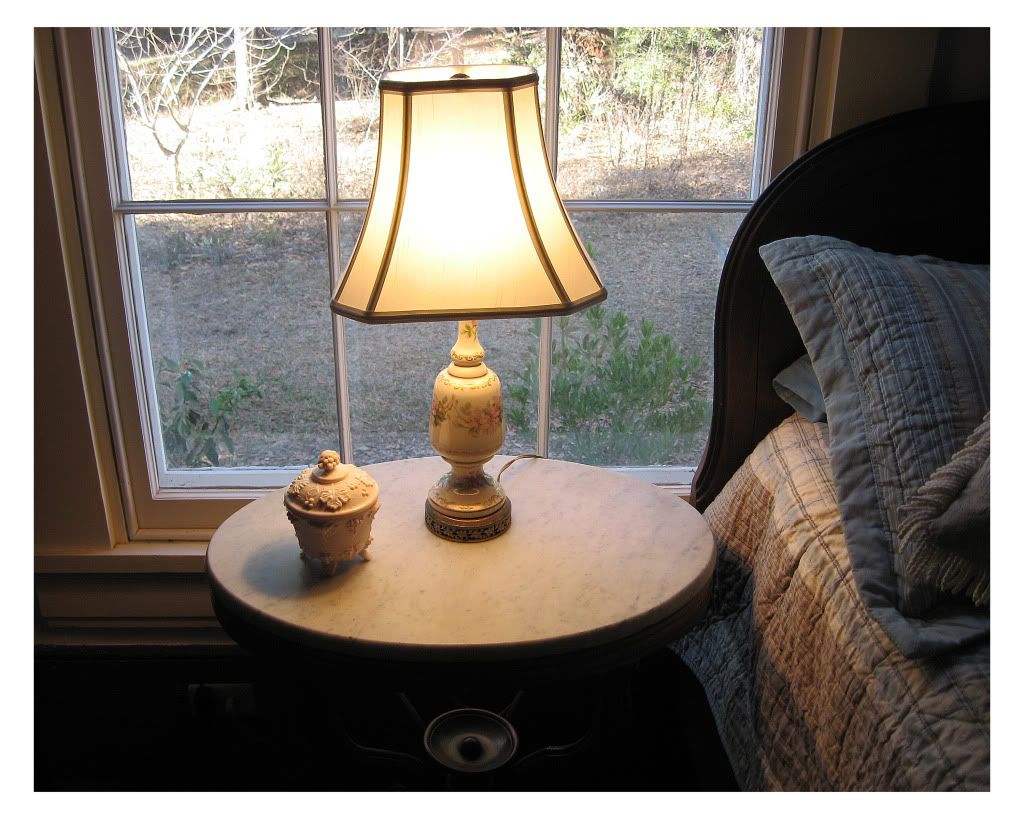 A closer look at one of my new-old lamps. The base is ceramic, painted with the prettiest pink flowers.
A new plant (prayerplant) on the plant stand in the back bedroom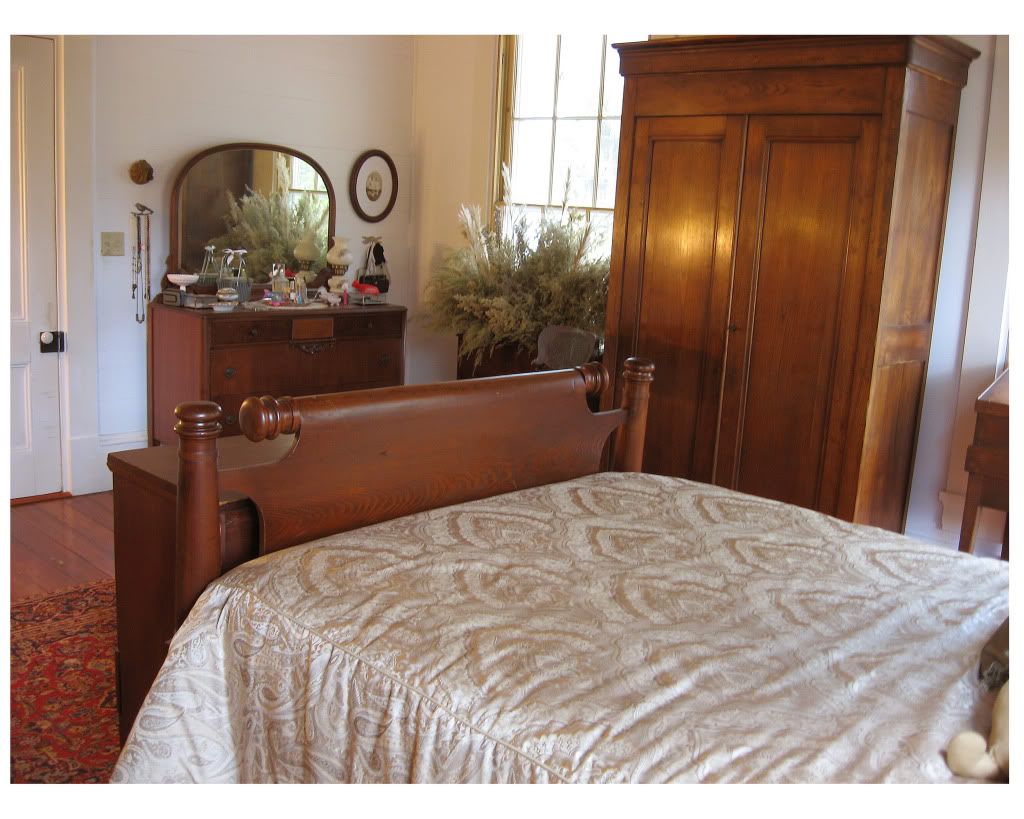 The front bedroom. We dried the flowers under the window ourselves. In October we drove out in the country and picked a whole carload of liaitris, dog fennel, and goldenrod. Then we hung all the flowers and grasses upside-down from the rafters in our garage.
The sun room. The fern stand in front and the floor lamp are new acquisitions. I think the fern stand is from the '20s and the lamp is from the '30s. As you can see, we really need some wall hangings!