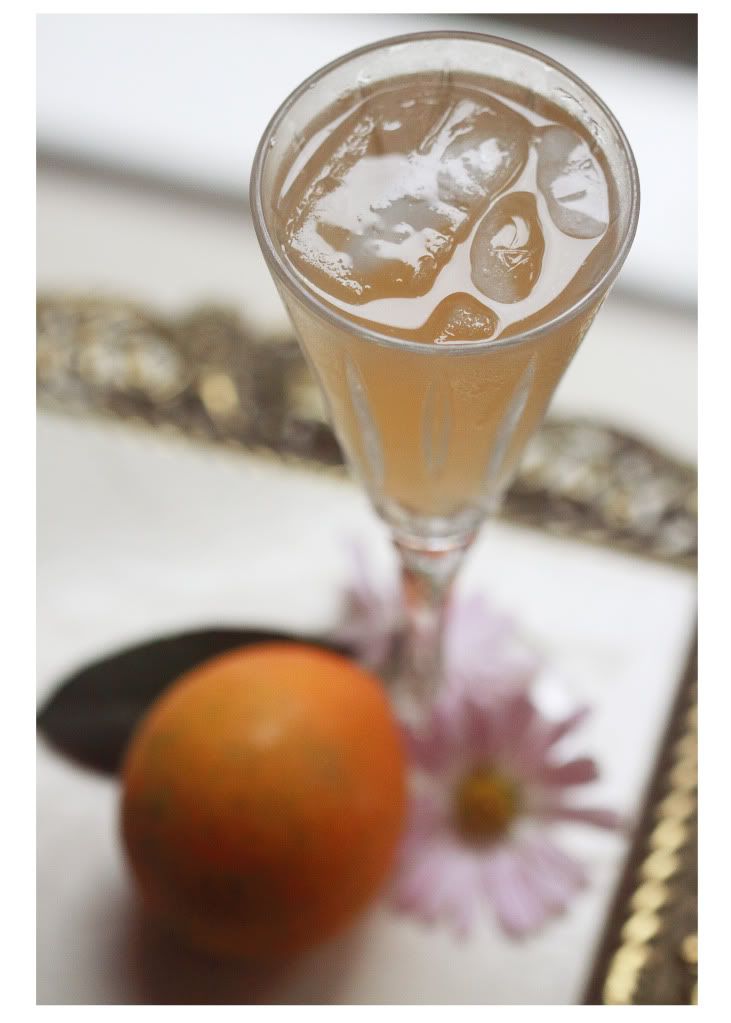 Our Rangpur lime tree is doing great this year. It's dark and lush, loaded with bright orange, tangy fruit. A Rangpur lime isn't a real lime; it's a cross between a Mandarin orange and a lemon. But the fruit is sour enough to use as a substitute for limes. We usually use our Rangpur limes in guacamole and salsa, but today we picked a bunch of them and made a delicious, elegant punch (which we enjoyed with our lunch of frozen french fries). We followed
this recipe
, but we left out the 7-Up to make it less terrible for you. Here's what we used and what we did:
Rangpur Lime Punch
Ingredients:
2 cups sugar
2 cups water
1 cup pineapple juice
11/2 cups Rangpur lime juice
6 cups of ice and water (6 cups total)
Directions:
Boil 2 cups of water. Add sugar to the pot and boil, stirring, until the sugar dissolves.
In a large pitcher, add pineapple juice, Rangpur lime juice, the 6 cups of ice water, and the sugar syrup. Mix and serve.