We went up to Havana the other day and found a few new treasures--four very old painted chairs and a floor lamp with a copper base. We got a mahogany plant stand too, with a marble top, but it's not pictured because we don't have a fern for it yet. Right now, only cats are sitting on it.
New lamp
A little painted chair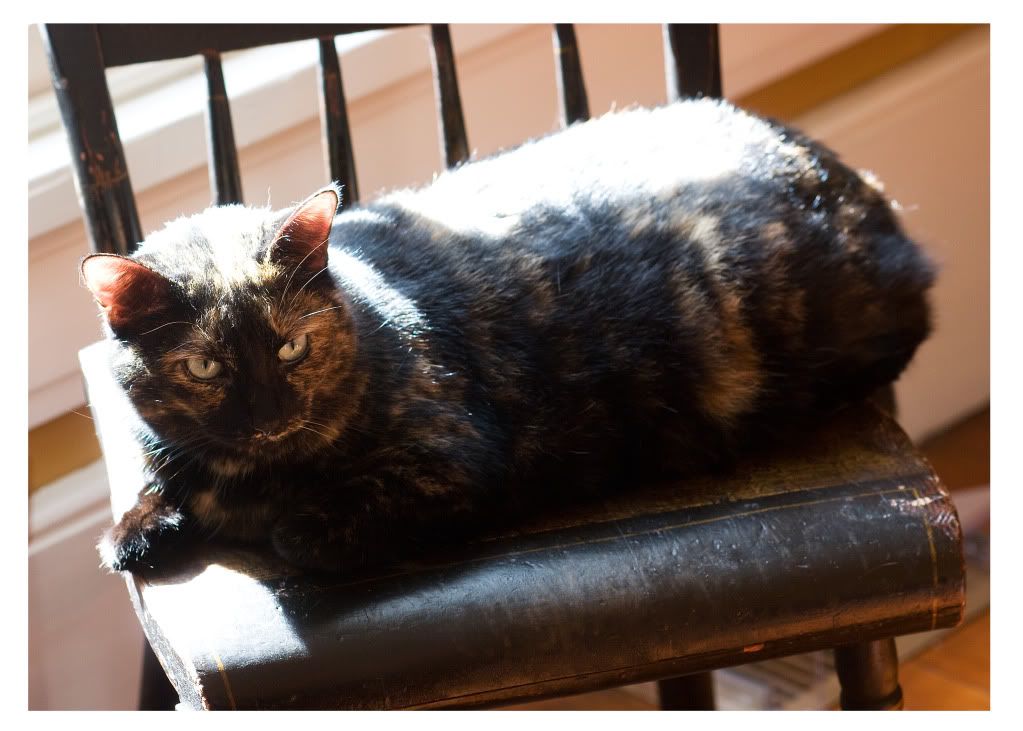 Buntin likes the chairs.