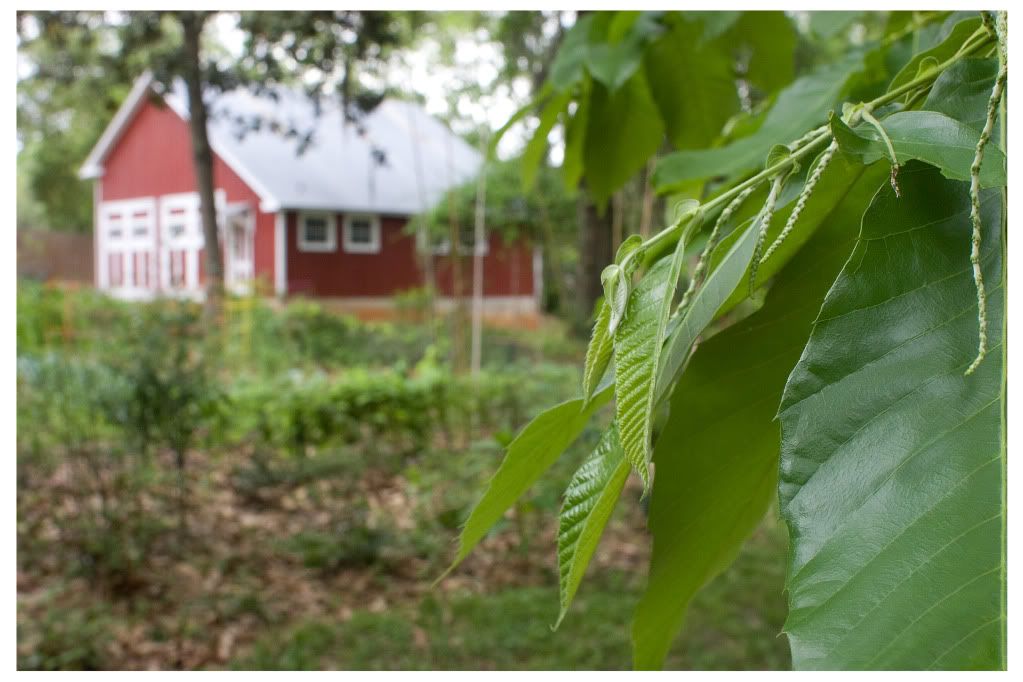 The view from the pond garden on Saturday morning
This weekend I was so happy because it rained! It finally rained--on Friday and Saturday! Afterward, the yard was so beautiful and green, quenched. The box turtles came out, and the frogs sang.
"This is how things ought to look," I said to Rob.
The coreopsis were blooming; they look so cheery, like the little suns that kids draw with crayons. And the front-yard fence was burdened with roses--Rev d'Or and Marie Van Houtte.
Rob and I hung up two new birdhouses just up the hill from the pond, and I weeded the huge, sprawling bed along North Adams Street. I'm really into the idea of "editing" my gardens right now. I don't want the woodland sunflowers to take over everything; I don't want the mountainmint to choke out my heirloom roses. On Saturday afternoon I pulled up hundreds of camphor seedlings.
I always know what to do at home, what needs to be done; I'm so certain. But out in the world I'm beset by doubts and confusion. So the weekends are always extra precious to me. It's so great to stride about with authority, pulling camphors and planting Southern wood ferns and knowing that what I'm doing is exactly right.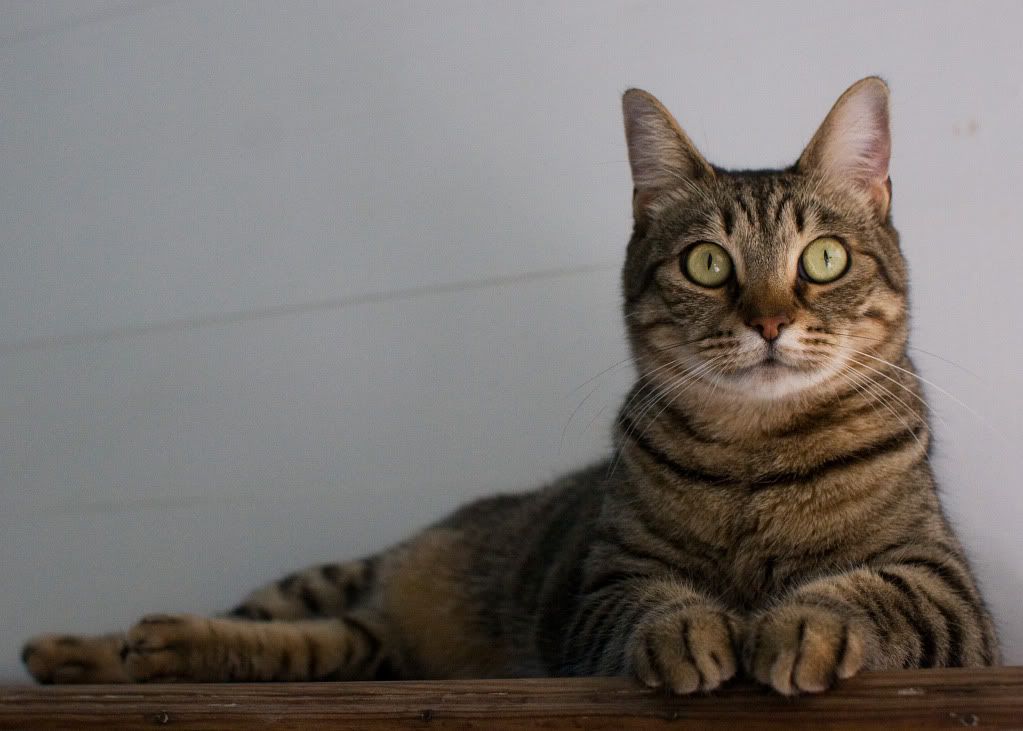 Carl! He is definitely one of the reasons I love being at home so much.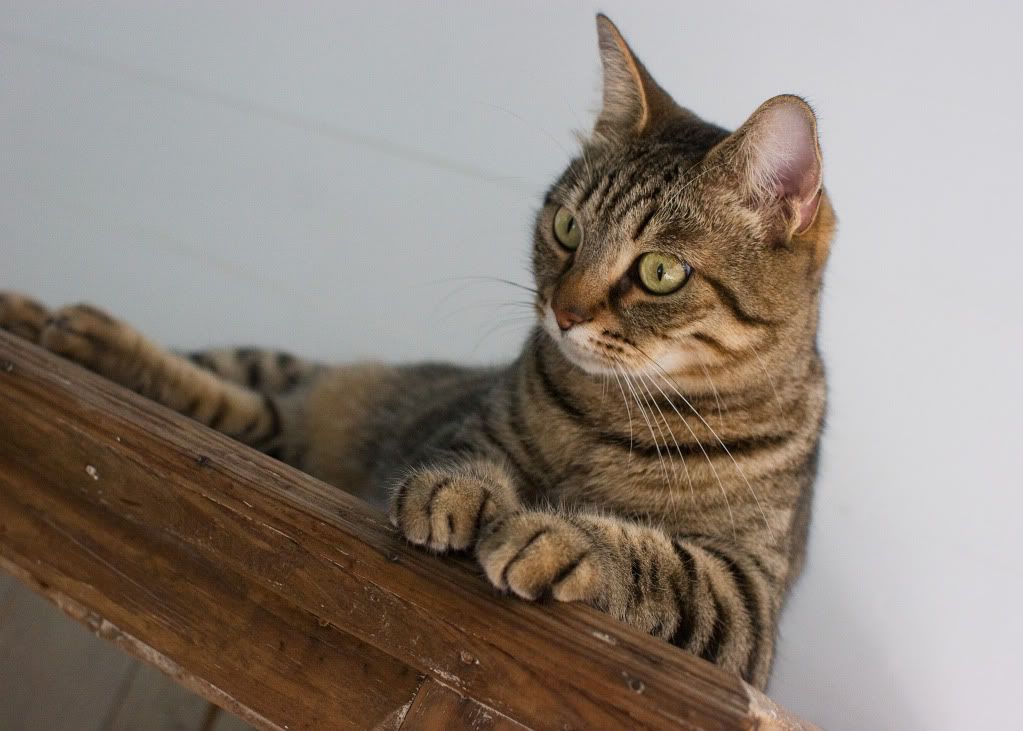 Serious cuteness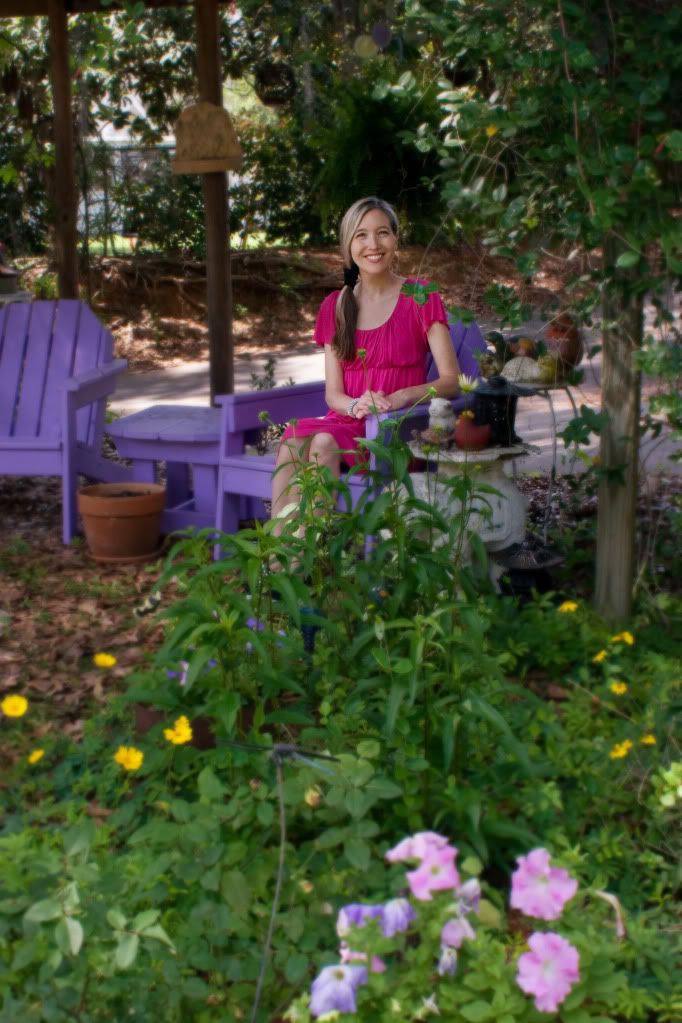 My typical weekend facial expression