Last weekend Rob and I worked so hard and accomplished so much. We did several major projects, and by Sunday night my whole body hurt.
On Saturday morning I made a new little "patio" for our Atlanta Stove Works table-and-chair set to rest on. It's not a real patio, just a small collection of stones I set in the ground, but it's in the prettiest location, under the Chinese chestnut. The branches make a shady green tent over the spot. The little chairs are so cute, they deserve to sit in a picturesque place; they're really heavy, composed all of iron curlicues.
The Atlanta Stove Works set on its new patio. The delicious butterscotch cookies were baked by Rob.
The front porch was black with mildew, so around noon Rob cleaned it with some special detergent and now it's white as snow. He'd bought a new sprayer that morning to apply the detergent, and as he was spraying he kept rejoicing that the mildew was actually coming off. "I can't believe it's working!" he was saying. "My little scheme is working! I'm so happy! My new sprayer wasn't a waste of money!"
As Rob was spraying and rejoicing and getting soaked with water and special detergent, I was weeding the big bed along North Adams Street. I was trying to clear a little space around my heirloom roses; they keep getting overwhelmed by the really big, aggressive perennials (bear paw and ironweed). Sadly, my Cramoisi Superieur has only a few leaves left, so it might be too late to save it. As I was working I saw a very tiny box turtle in the bed, and some even tinier toads. That bed is a wild and woolly place, just full of little creatures. It's where Babs hid her kittens, in the summer of 2009; she hid them under a cedar log. For many weeks we heard them crying, but we couldn't find them; they sounded like baby birds.
Rob and I spent all Saturday afternoon scraping rust off some old wrought-iron chairs I found a few weeks ago at
Good Finds
. The chairs are really nice and heavy, with a grape-and-grape-leaf pattern. As we scraped, Rob told me a funny story about his cousin Grayum, who's only 24 and just started teaching high school in New York City. Grayum is trying to be a real hardass so the kids won't give him any problems. Anyway, one day he was walking around helping his students when one of them said, "Hey, Mr. Vickers, what's your first name?" Well, Grayum didn't miss a beat. He yelled, "My first name's Mr.! Now get back to work!" I think he's got a good strategy.
We repainted the two little iron tables that sit on the front porch next to our rocking chairs. They were
so
rusty, but now they look great with their new coats of cheery lime-green paint. I took care of some other details on the porch as well. I filled the clay pot and concrete urns with purple pansies, and I put purple chrysanthemums and purple pansies in the really big, fancy iron urn by the front door. I swept and dusted, too, so now the porch is all gussied up.
No more mildew, thanks to Rob's hard work
One of the lime-green tables. I should have done a "before" shot--because this is a big improvement.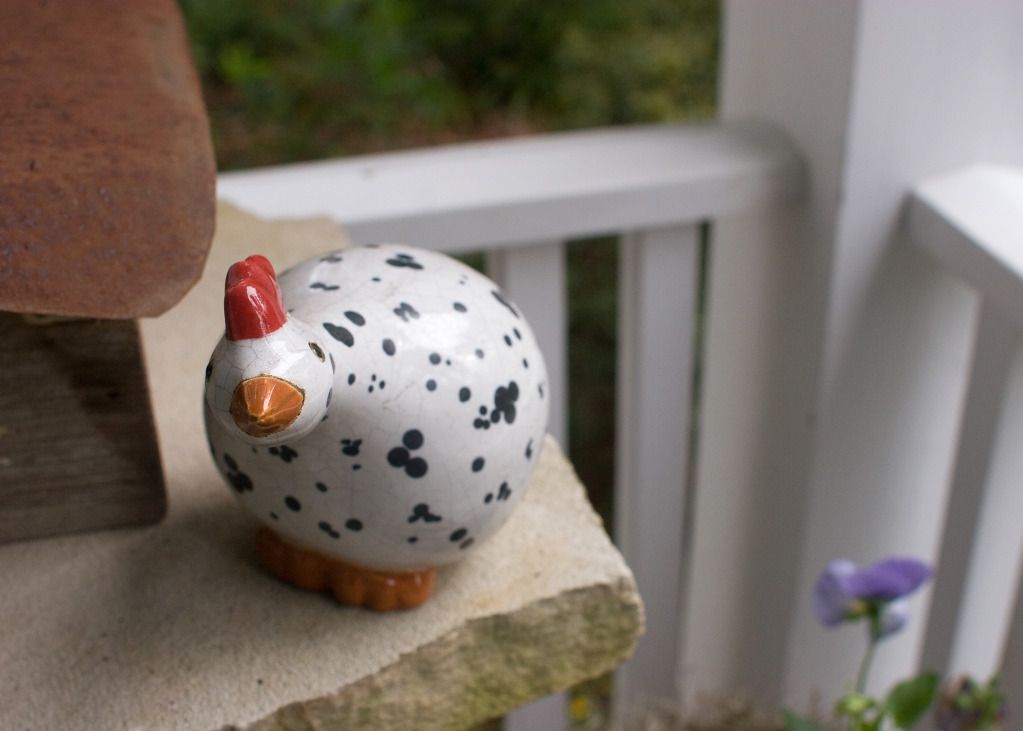 Chicken decoration
I know they won't last long, but I love these little purple chrysanthemums.
I wanted to mention one last project we worked on last weekend. On Sunday we planted 120 sweet jumbo onions. It was really fun; the soil was lovely
—
black and fluffy with compost we made ourselves.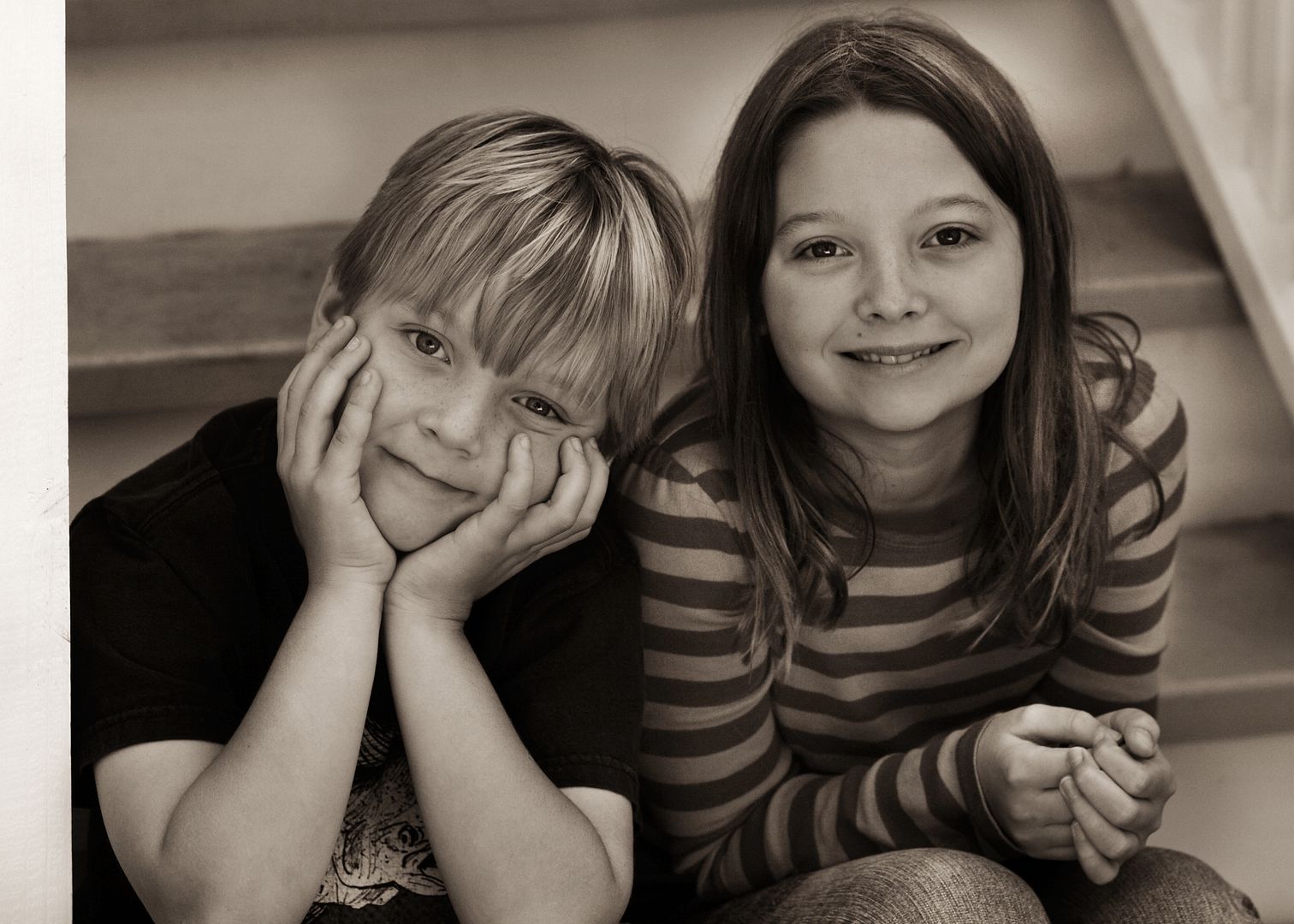 An irrelevant Sophie and Jake picture