This weekend was a glorious one here in Quincy. The Korean mums put on a dazzling show, and the satsumas and lemons went about their slow business of ripening, displaying rich, soft shades of gold. It was so cool I was able to keep the doors wide open both days. That meant the cats were free to run from the house to the breezeway to the Little House and back, throwing up wherever they wanted and tearing up all the furniture in their path. It was a great weekend for the cats.
Satsumas
More satsumas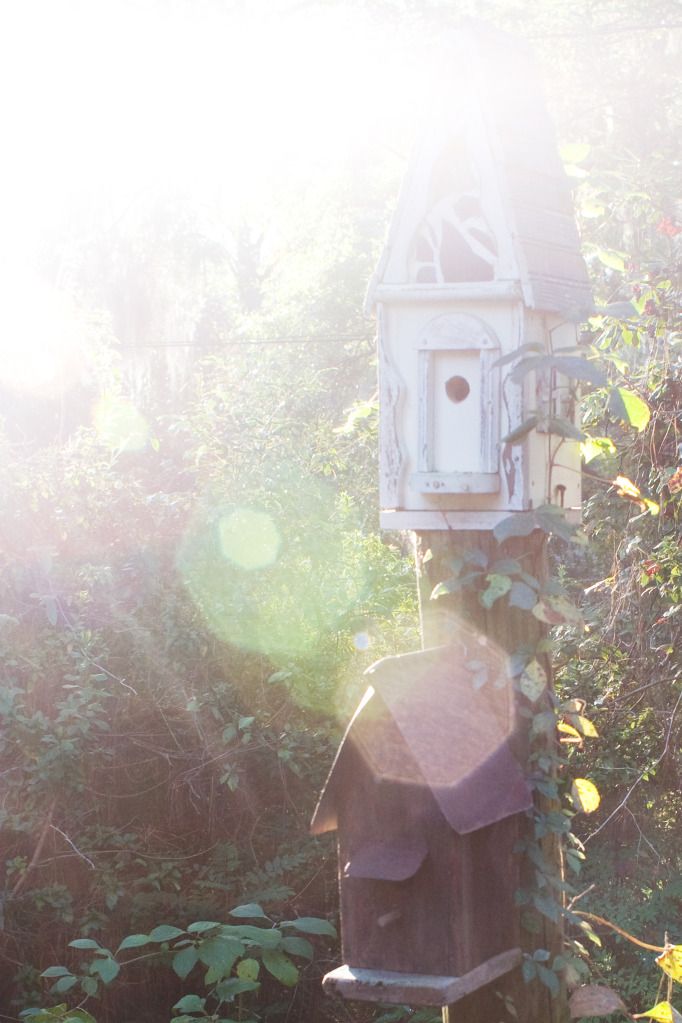 Bird houses in the morning light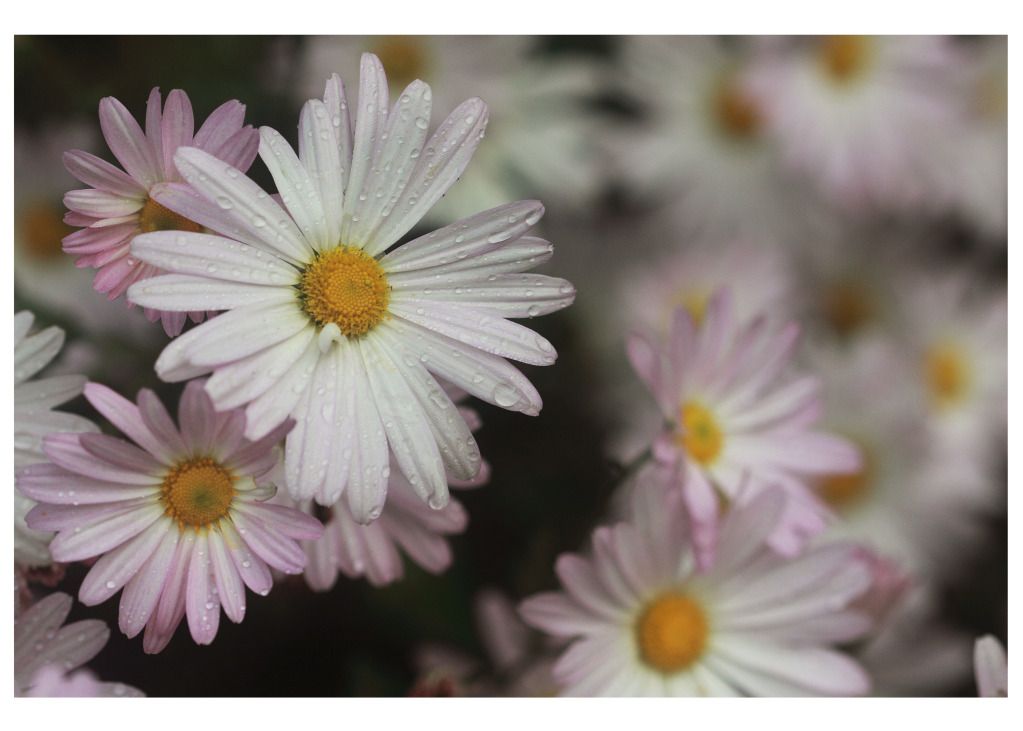 Korean mums. I used to have tons, but a lot of them died over the summer. Why?
On Saturday morning I planted two Magnoliaeflora camellias along the southern edge of the backyard. (Someday I hope to have a whole border of camellias all along this side.) The Magnoliaeflora is so beautiful, a classic camellia—that's why I bought two. It has the shiniest dark green leaves and porcelain-pink semi-double flowers; the flowers are so delicate they make me think of precious, fragile old teacups.
This isn't Magnoliaeflora; it's Pink Perfection. Somehow I can never get my photos and my text to match.
I first heard of the Magnoliaeflora when I lived in Atlanta, in Grant Park, a charming old neighborhood with brick sidewalks and Victorian houses in various states of repair. Our next-door neighbor, Father Ford, a retired Episcopal priest, was a great gardener. He spent all day every day behind his massive garden wall, installing fountains and fish ponds and camellias that were already full size. He was nearly blind, but somehow he still knew exactly where everything should be positioned--the gravel paths and the iron peacocks and the tulips, the heavy urns of fragrant rosemary. I remember once I got up the courage to ask him about some of his plants, and he took me on a tour, speaking mainly in Latin. And that was when I saw the Magnoliaeflora. The petals were so pale they seemed to glow in the deep shade.
Father Ford gave another neighbor a Magnoliaeflora for a housewarming present, and I always thought that was so neat, such a perfect gift. I was fascinated by Father Ford. He was so refined, so learned, so genteel. I knew he had been an important civil rights leader in Atlanta in the '50s and '60s, and that he was the founder of Emmaus House, a well-known community center that served the inner-city poor. Father Ford had a screen porch on the third floor of his grand house, and he would sleep up there, among the magnolia branches, on summer nights.
Now finally, after years of searching, I have my own Magnoliaefloras. I planted them in a combination of pine bark mulch and native soil, then watered them well (it's terribly dry here). As I worked I thought about camellias, tried to figure out why I love them so much, and one reason I came up with is that they live so long. They persist, changing gradually over time, aging, becoming. . . . Over the years they grow to tree size, take on coats of lichen and Spanish moss. Character develops. They endure, grow gnarled and venerable, and when you come upon an old one you can't help but respect it for all it's withstood.
Anyway, I plan to go crazy planting camellias this fall and winter. And I want to visit, finally,
Massee Lane Gardens
, the historic home of the American Camellia Society, in Fort Valley, Georgia. It's a 100-acre botanical garden whose centerpiece is the Society's extensive camellia collection. I've been wanting to visit for
decades
, literally, so hopefully this year I'll finally make the trip.
On Saturday afternoon I did some more mulching in my new bed on the south side of the front yard. This bed is so big that I've been mulching it for two years and I still haven't finished the job. I weeded too, and did lots of watering. And then, too fast, all my gardening fun was over. Before I knew it, it was Sunday night.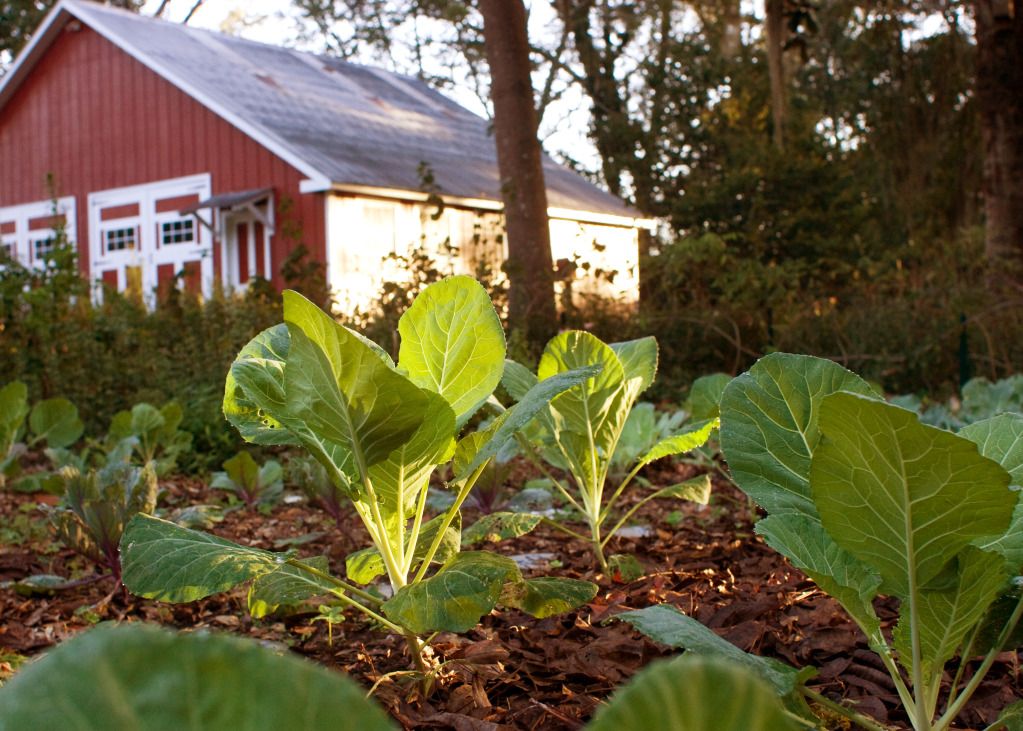 Collards. They've really grown!
The kitchen. What does this picture have to do with what I've written? You guessed it. Nothing at all.