Here are a few little projects I've been working on recently:
I planted red cyclamens and white petunias in my front-porch pots. I was in Home Depot on Valentine's Day and the cyclamens caught my eye because the flowers looked so much like hearts. I've been crazy about cyclamens ever since I was a horticulture student and our class got to tour a North Georgia nursery specializing in cyclamens and maidenhair ferns. The plants were grown organically in sparkling greenhouses, and fluffy, friendly, free-roaming chickens provided pest control.
I've picked pounds and pounds of Nagami kumquats in the last couple weeks. I've learned Nagamis don't get fully ripe until late February. I tried picking a few earlier in the winter and they were so sour I couldn't eat them, but now they're nice and sweet.
Thank goodness camellia-planting season is at an end because I've been obsessed. I've had camellia fever! It's been kind of torture. I could not stop going to the nurseries and heading directly to the camellia section. I usually went at my lunch hour and I'd be hurrying, hauling camellias around while dressed in my business attire. I bought so many camellias, the employees at the nurseries actually began to tease me. Anyway, here's a partial list of the varieties I planted in January and February:
Cotton Candy
Wendy Red
Margaret Davis Picotee
Tama-no-Ura
Cinnamon Scentsation
Rubra
Taylor's Perfection
White Lipton Tea
R.L. Wheeler
Bob Hope
Dream Quilt
Mrs. D.W. Davis
Lady Vansittart
Frank Hauser
Delores Edwards
Star Above Star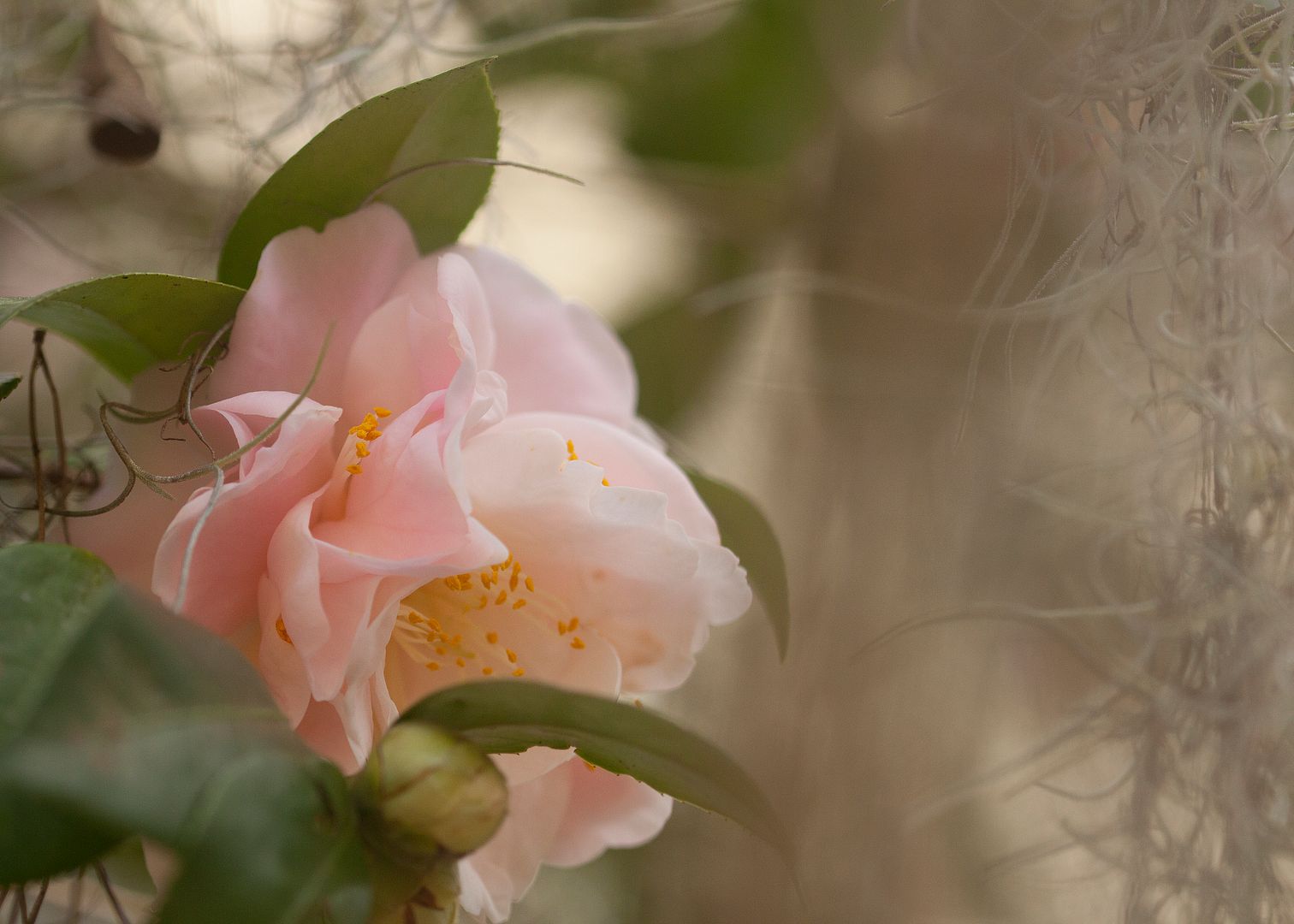 On rainy days I've been fooling around with my knickknacks a lot, rearranging them, etc. I'm always trying to make improvements to the house and yard, and my improvements are generally very, very tiny. Sometimes it seems like progress is so slow, so hard to make. But the house is my favorite hobby, and when I think about it, I don't really want it to be finished . . . because then all the fun would be over.