Smokey Hollow on St. Augustine Street, 1955. Photo by Dorothy Dodd, State Archives of Florida, Florida Memory
Last Thursday night I went to the most interesting meeting. Althamese Barnes, a local historian, gave a presentation to members of the Tallahassee Writers Association about a book she's writing on Smokey Hollow, a vanished community.
Smokey Hollow was a lively, thriving, close-knit African-American settlement established in the late 1800s in the heart of Tallahassee. There were churches, nightclubs, restaurants, shops, schools, charming bungalows, and about 80 shotgun houses. Ms. Barnes showed us slides of the place. There were yellow dirt roads and neat rows of houses with tin roofs and shady front porches. There were lush flower gardens and vegetable patches and lots of big trees.
Smokey Hollow lay just east of the Florida State Capitol, where the Department of Transportation building is located today. The entire neighborhood (except for a small handful of houses) was bulldozed in the 1960s in the name of urban renewal and "slum clearance." Residents lost their homes and businesses to eminent domain.
The area was called Smokey Hollow because it was low lying, situated in a dip between hills, and because smoke from wood fires often hung in the air. The beginning of the end of the neighborhood came in the late 1950s, when Apalachee Parkway was built right through the middle of it, cutting the community in two.
Ms. Barnes has been interviewing the people who used to live in Smokey Hollow, asking them about their memories of the place. Almost all of them talked about how much they loved it there, she said, and how sad they were to leave. To this day, they are heartbroken over the loss of their homes.
Many important people grew up in Smokey Hollow. Wally Amos, founder of Famous Amos cookies, was born there in 1936. The neighborhood was also home to jazz musicians Nat and Cannonball Adderley, and Lucille Baldwin Brown, Tallahassee's first black public librarian.
Anyway, I wanted to show you what Smokey Hollow used to look like and what little is left of it today. I also wanted to tell you its sad story, because it shouldn't be forgotten. It's a tragedy that there was so much life and vibrancy and now that's all gone, replaced by a moonscape of parking lots and a bland state building.
I believe this is the very last of the Smokey Hollow shotgun houses. It still stands on Marvin Street.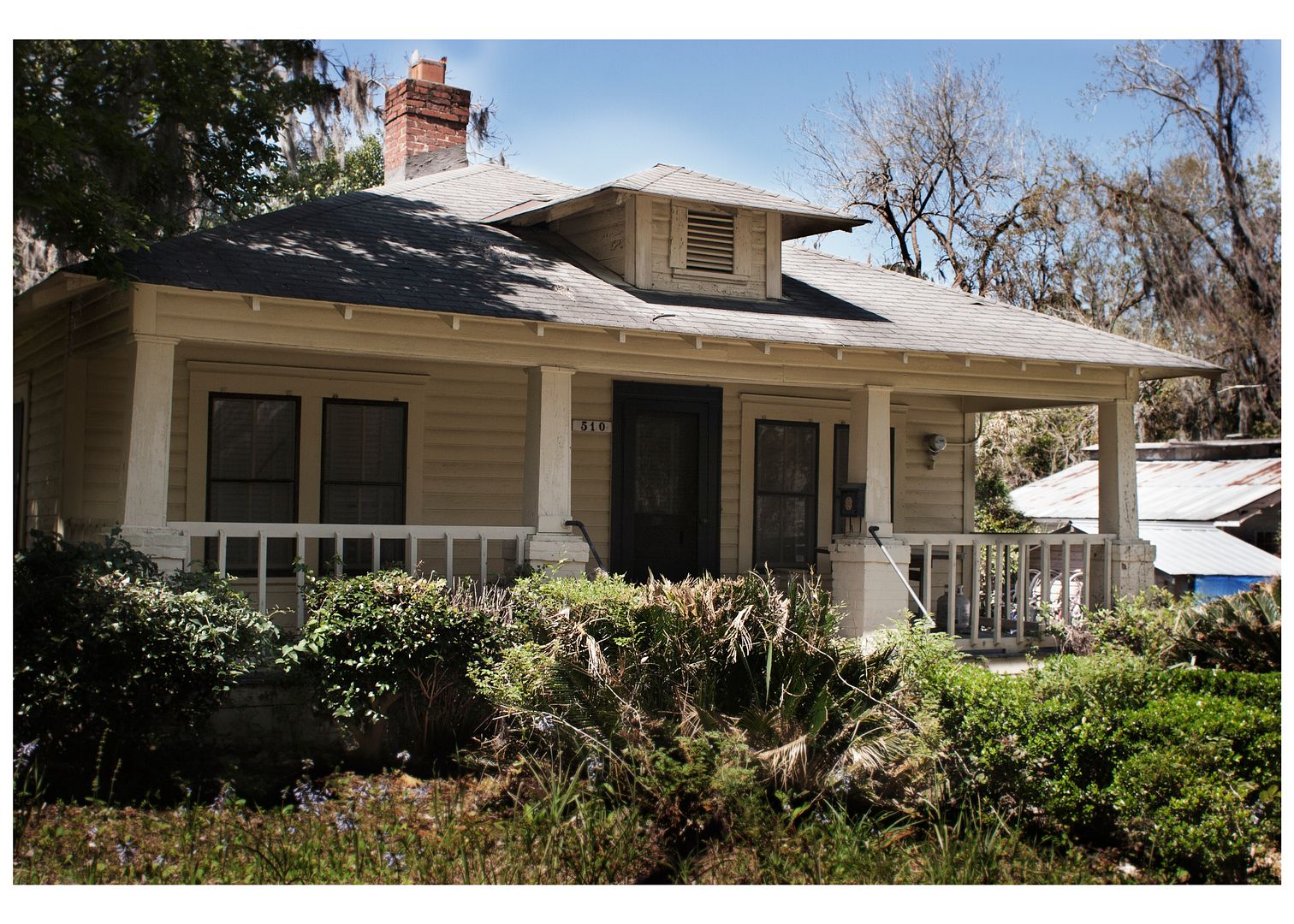 There is talk of moving this beautiful bungalow, also on Marvin Street, to nearby Cascades Park to serve as a museum commemorating Smokey Hollow.
Another Smokey Hollow treasure that's still with us. I can only hope that the remnants of this historic neighborhood will now be preserved and protected.