Every weekend Rob and I try to make some small improvement to our house or yard. To me, that's one of the requirements of a good weekend: it ought to involve a beautification project (no matter how tiny). I always want to make things better.
This month we've been working hard, weeding, painting, planting, etc. But the most positive change around here doesn't have anything to do with us and our efforts. The yard is lush and healthy again. It's been raining!
After two years of extreme drought, normal rainfall seems like such a miracle
—
a blessing for sure. Every afternoon shower is a cause for celebration.
When I'm at work, Rob will call and notify me as soon as it starts raining at the house. (He works from home.)
"Well, it's raining pretty good here," he'll say in his jolly way. And I'll be filled with a sense of well-being that lasts for the rest of the day.
The rain has definitely lifted our spirits. We've been rejoicing over the yard's new jungle-y look, all the mushrooms that have popped up, and the wonderfully soggy nature of the lawn. I don't even mind that our usually white house has taken on a decidedly
greenish
cast. I'm so grateful for the rain that I'm trying to think of algae, mold, and mildew not as problems but as decorative accents.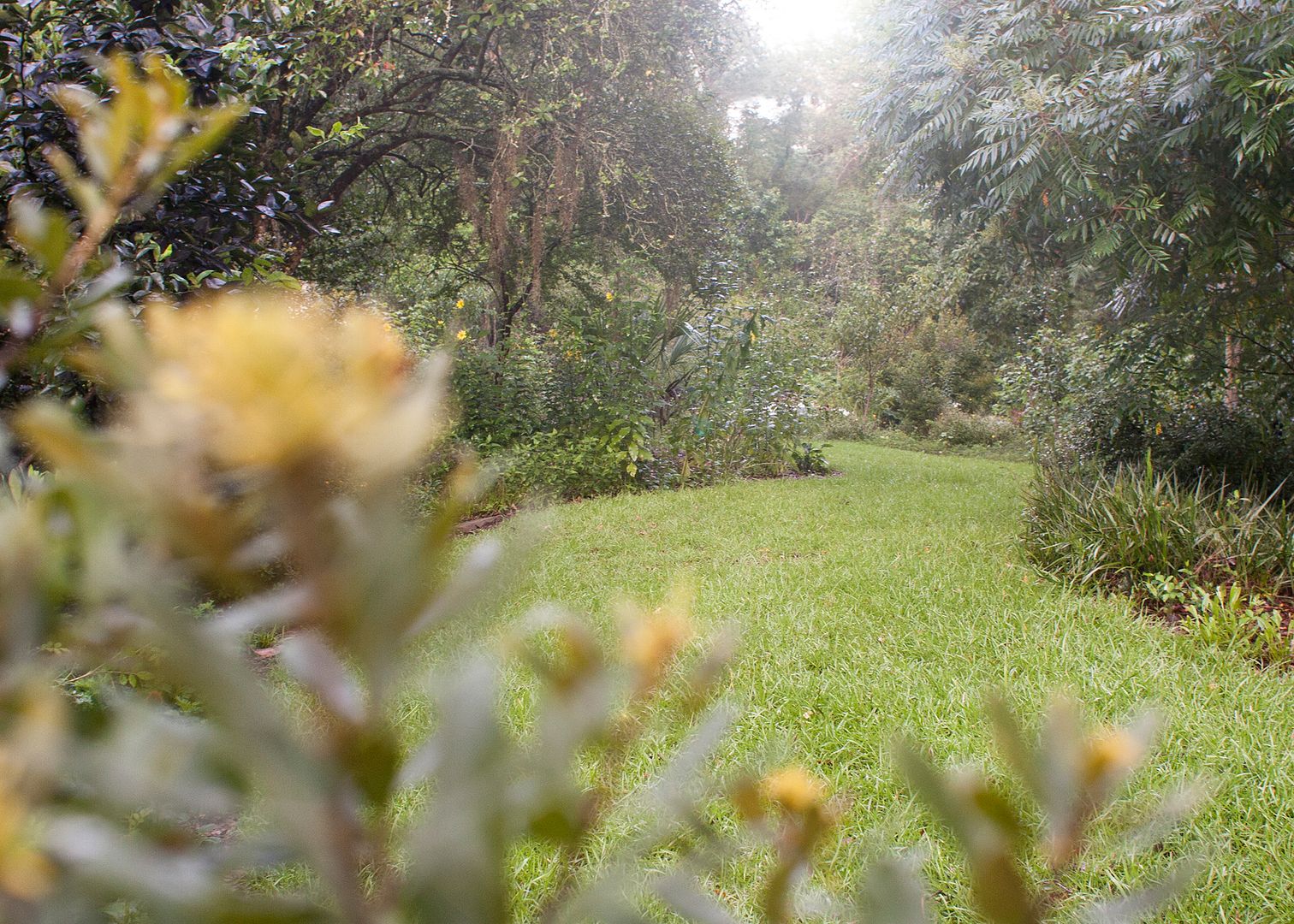 And now on to the improvements we can honestly take credit for: We went to Dothan last weekend and bought this wacky lamp for the back bedroom. It weighs a ton (the base is brass), and the shade, which resembles an 18th-century mob-cap, is made of delicate frosted glass. The fringe of crystals around the bottom of the shade, is, in my opinion, the
pièce de résistance
. Rob says the whole thing is "so old-ladyish it's actually kind of cool."
While we were in Dothan, we also picked up a new plant stand for the kitchen. It's got a nice sturdy marble top, so it should be immune to cat scratches (I'm hoping). I like having lots of houseplants around since they improve indoor air quality
and
look pretty. The cats like to eat them, so I usually choose ferns or peace lilies since I know they're non-toxic.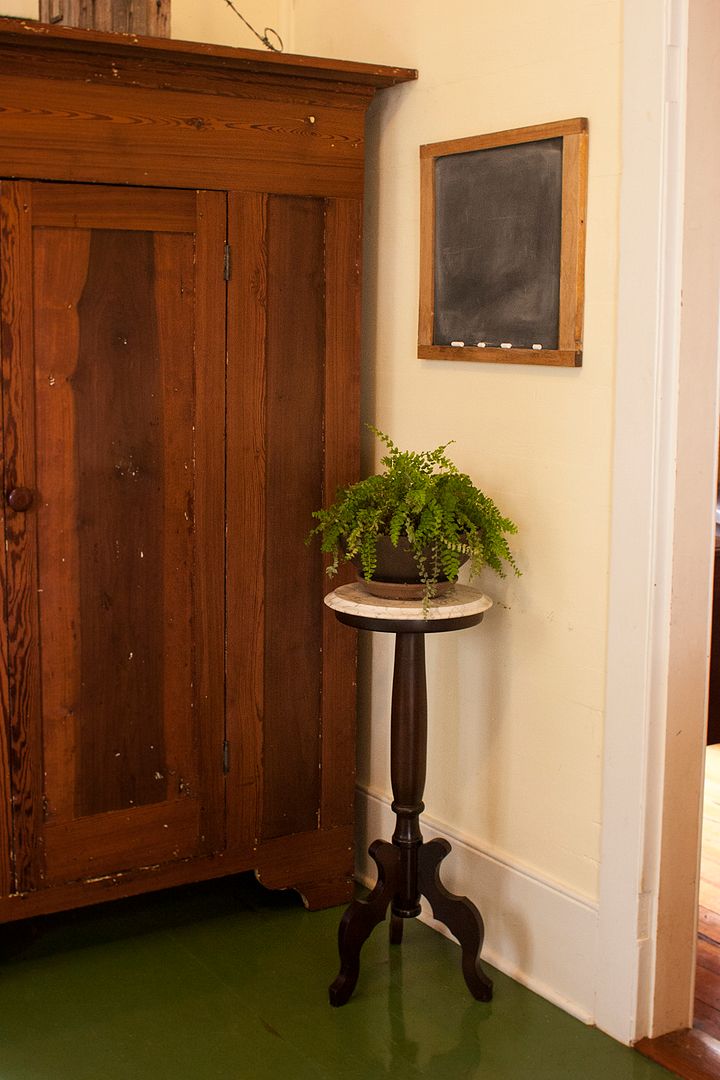 We've been touching up the paint on our breezeway again, and last weekend we hung up a new Coke button sign and Coke thermometer for decorations. The cats seem to approve of our improvements. Even though it's really hot and humid these days, the breezeway is still their favorite hangout. June Baxter likes sleeping on the little railing under the windows. She straddles it (it's the funniest thing) and rests as comfortably as a leopard on a tree branch.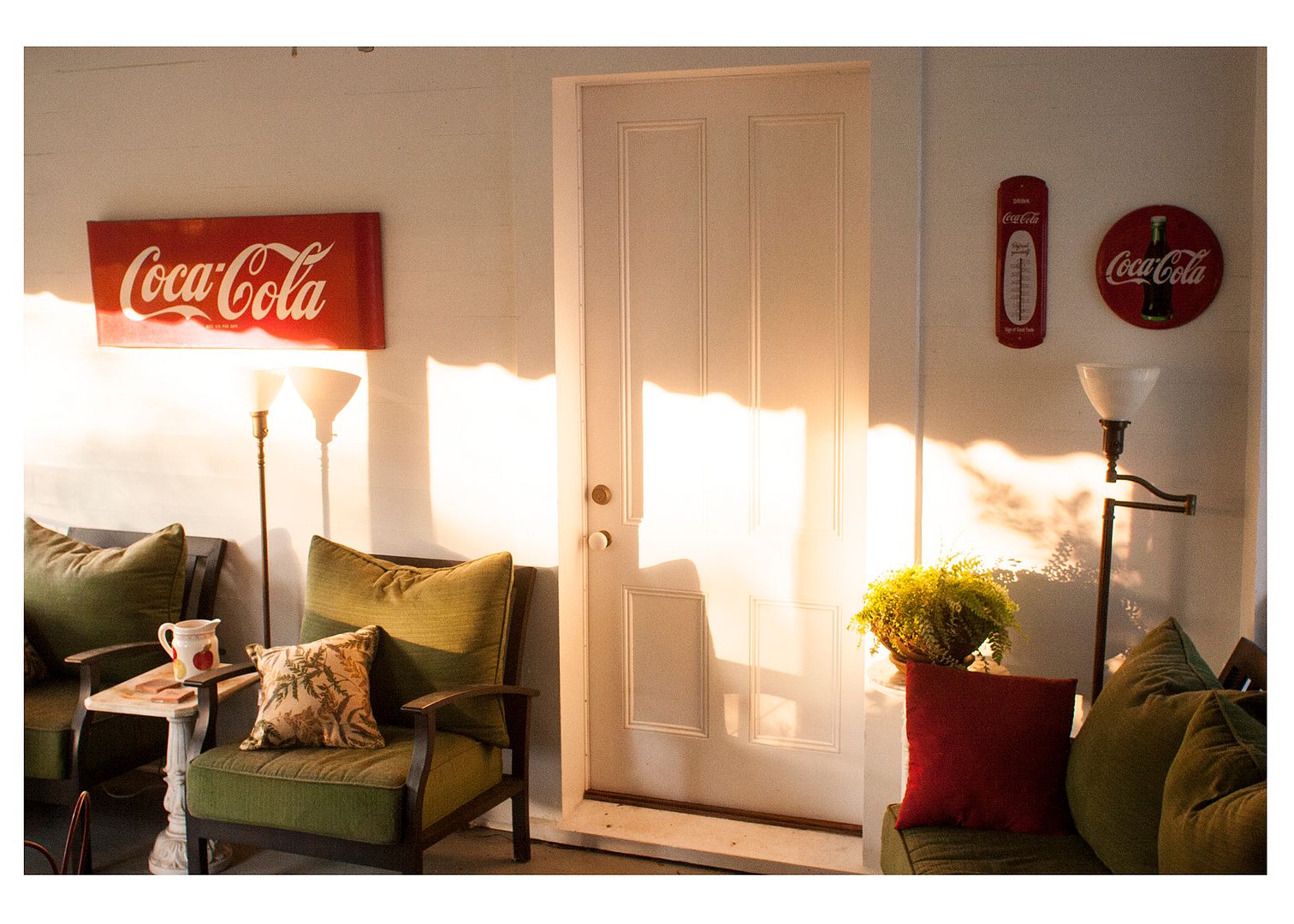 June perched on the railing and surrounded by friends (Frankie, Tellie, and Leroy
We recently added a new decoy to our collection
—
the handsome plover you see below, carved around 1910. Rob and I aren't into hunting, but we enjoy collecting decoys as folk art. Besides the new plover, we have an owl, two flickers, an eider, two crows, an unidentified brown duck, a dove, and a turkey.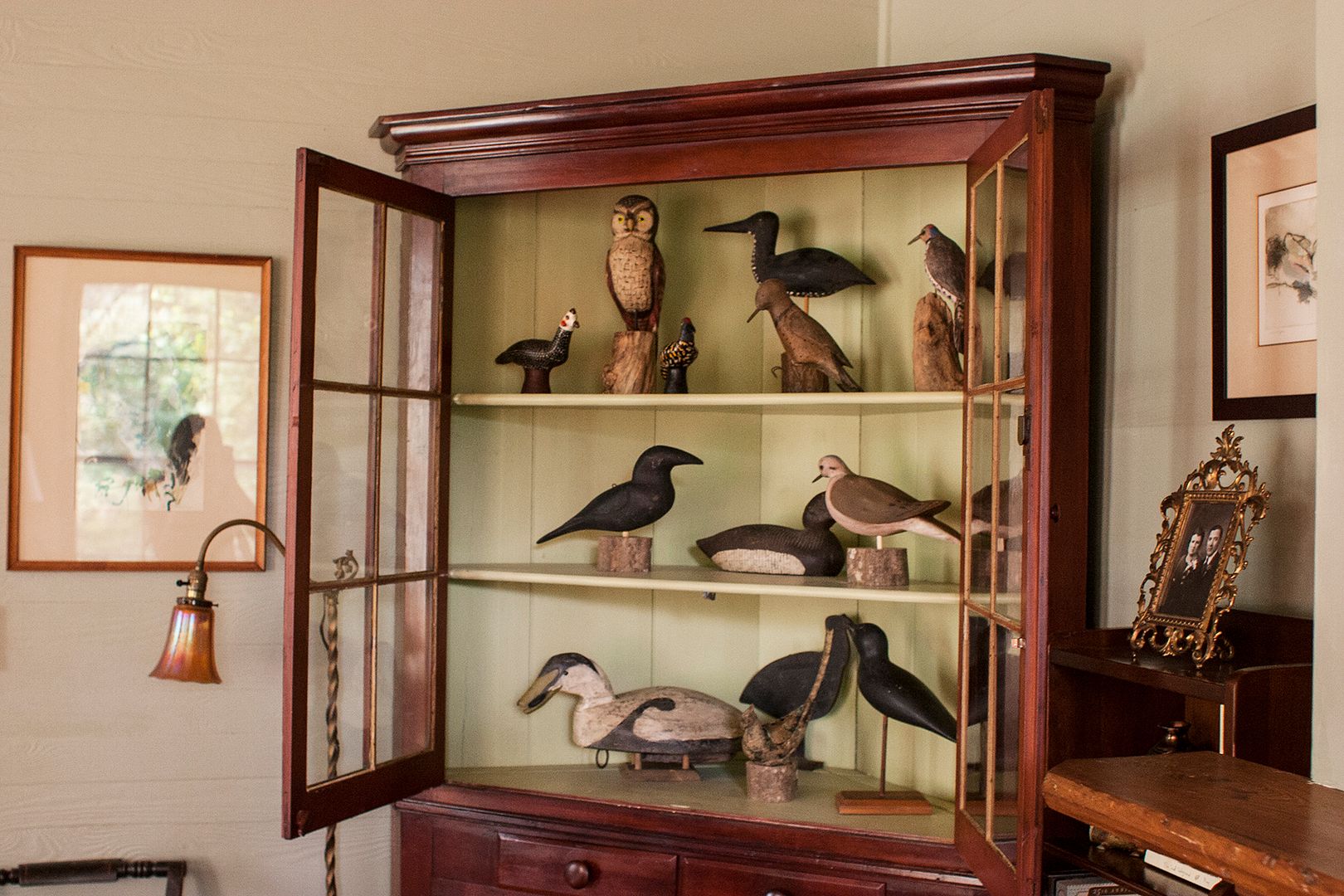 The whole collection
Eider with a mussel in its beak