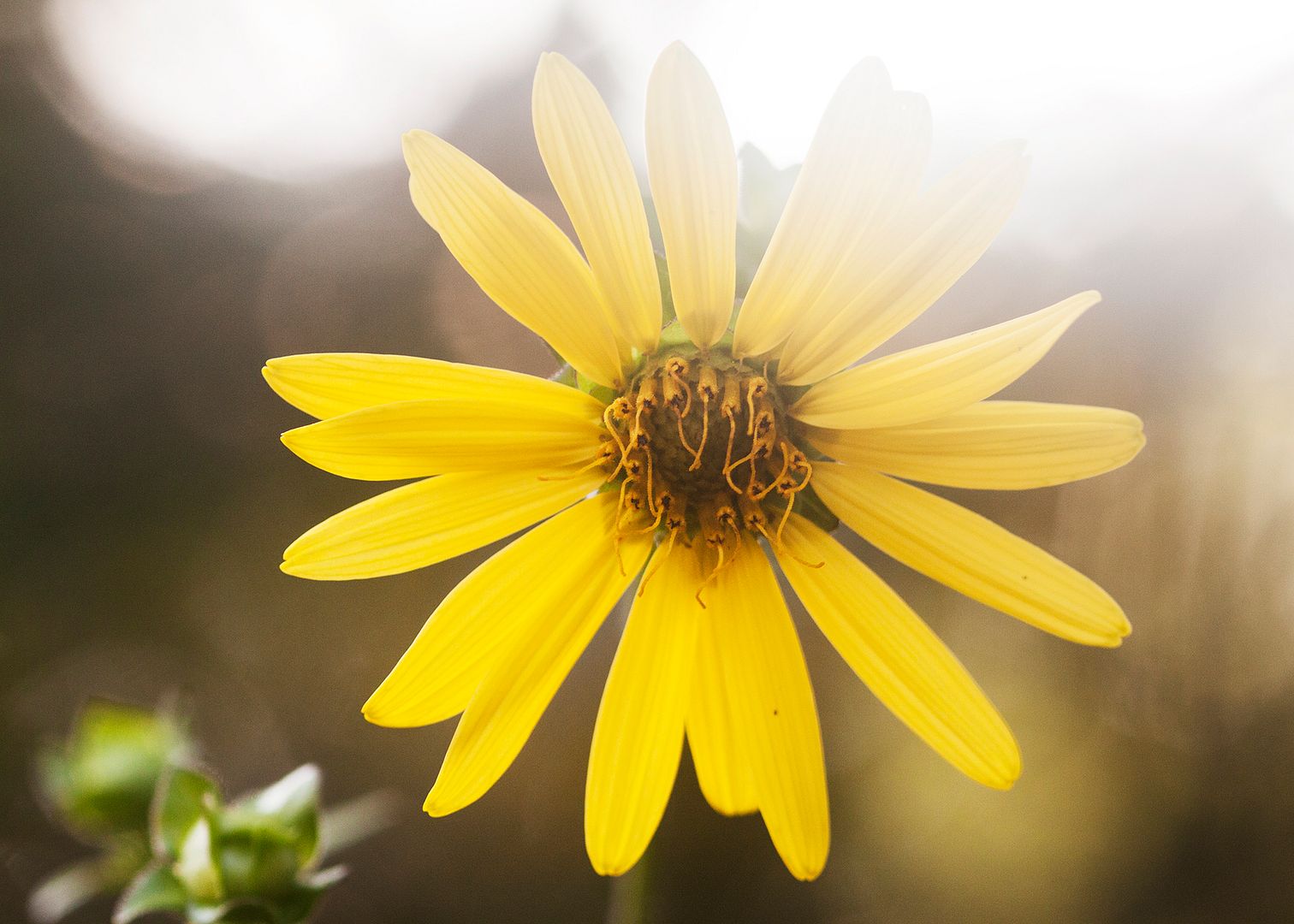 Today I'm talking up starry rosinweed (
Silphium asteriscus
), a native perennial that's at the height of its bloom season now. The bright yellow daisy-like flowers are about 2 to 3 inches in diameter and make me think of smiley faces. They're just so dang cheerful, I can't help being charmed.
I became acquainted with starry rosinweed about 10 years ago when I was working at Georgia Wildlife Federation in Atlanta. We held a native plant sale as a fundraiser, and starry rosinweed was one of our offerings. I got to help put together a little catalog for the sale, with descriptions and pictures of all the plants. Researching and writing about starry rosinweed made me want one of my own, so I bought one at the sale.
My rosinweed thrived in my tiny inner-city Atlanta yard, in the heavy clay soil next to my front porch. I loved how tall it was (about 5 feet) and how straight it stood (it never flopped over).
I also liked how busy the flowers were with sulphurs, painted ladies, and other butterflies, as well as various interesting flies and bees. At Georgia Wildlife Federation, one of the big reasons, we said, that you should plant native plants is that so many animals depend partially or entirely on insects for food—and native plants support native insects. My rosinweed demonstrated the point quite nicely. It was a regular hub of insect activity, full of merry buzzing and fluttering, and I always enjoyed watching the action.
I brought my rosinweed with me when I moved to Quincy, and later I bought more at Native Nurseries, a terrific nursery in Tallahassee specializing in native plants. Rosinweed spreads itself around somewhat, but not in an aggressive way. It's popped up on its own in several of my sunny and kind-of-sunny beds, in both clay and sandy soil.
The bright green leaves have a sandpaper-y texture and edges that are usually coarsely toothed. They're long (about 5 or 6 inches) at the bottom of the plant and get smaller as you get to the top of the stem. The stout, sturdy stems are mostly green but are often tinged with some maroon or purple. The flower buds and seed heads have a star-like shape, which is maybe how the plant got its pretty common name (I'm just guessing). I've read that goldfinches eat the seeds in winter, which would be a neat sight to see, but I've never been so lucky.
What I can tell you for sure is that starry rosinweed is tough. It never wilts, even in the driest times (and there have been lots of those lately). The dog days of summer are here, rain is rare (again), and yet somehow the rosinweed is still perky. I stroll around my faded, tired-out yard and see it smiling, twinkling.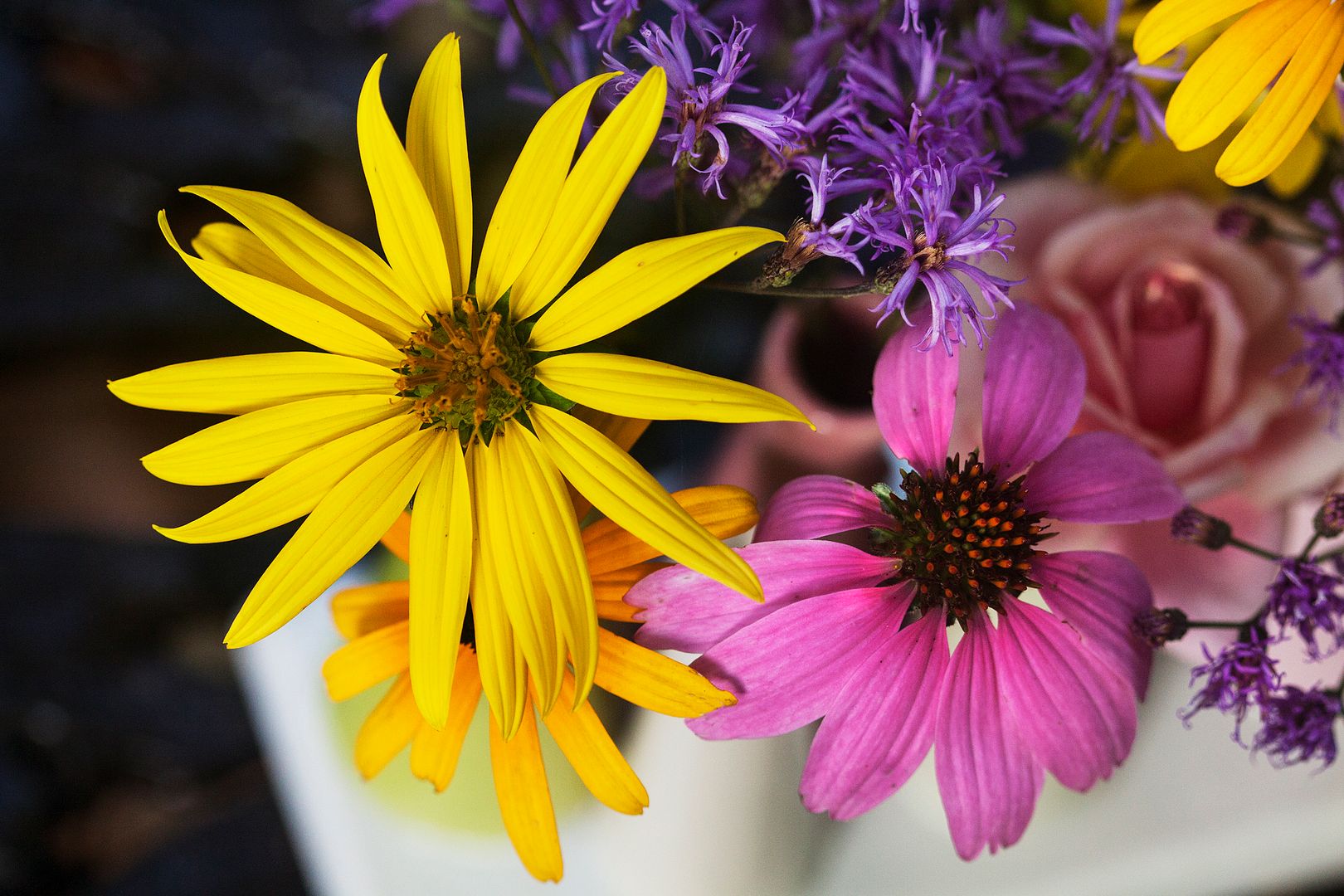 The day I took this picture (Wednesday) was the first time I'd ever seen a zebra longwing in my yard. I was so excited.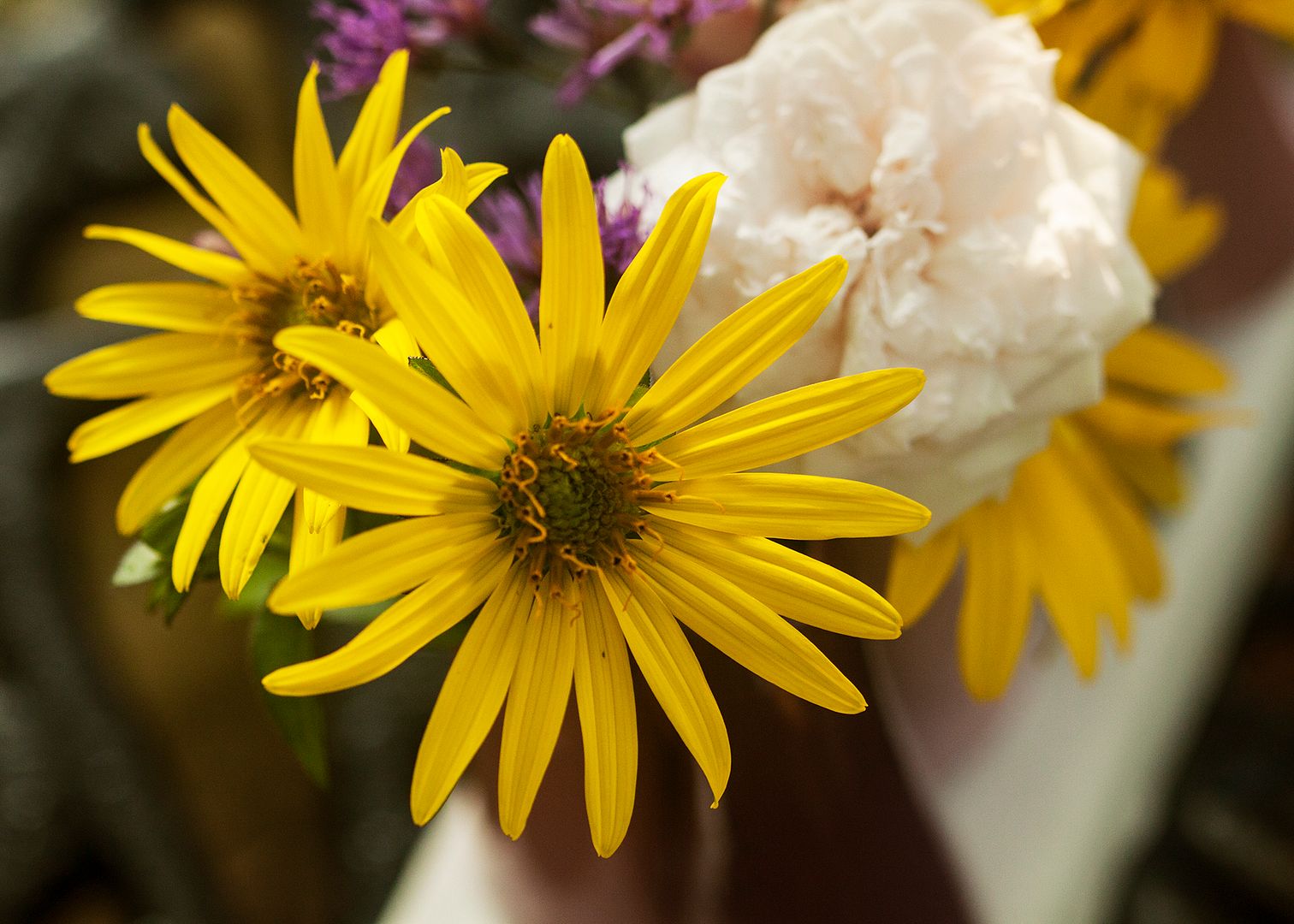 This lovely lady (eating a moth) spun her web between two rosinweeds growing near the front steps.