On Sunday Rob and I made a big ole lunch of beer-battered seitan sticks, mashed potatoes, fried kale, cornbread, and vegan macaroni and cheese. It took most of the day to prepare and about two seconds to eat.
We feasted (briefly) at our new picnic table by the pond while Bubbles, the neighbors' cat, rolled around beside us. She went from Rob's bench to my bench, back and forth, charming us each individually.
"I'm surprised she's not trying to steal our food," I remarked, "since she went so crazy for those cupcakes the other day."
"She's just waiting for us to turn our backs," Rob said.
"Ha. Yeah. Then she'd jump up here and run away with a seitan stick."
The whole meal was pretty steal-worthy, in my opinion. The macaroni and cheese, in particular, is one of my favorite dishes. It's so filling and tasty. It's as satisfying as the real thing--and it's even orange! The "cheese" is made from ground cashews, so it's rich and creamy but also really good for you. Cashews contain oleic acid (for a healthy heart), vitamin K (for strong bones), and copper (for a healthy liver and brain).
Southern cooking—vegan style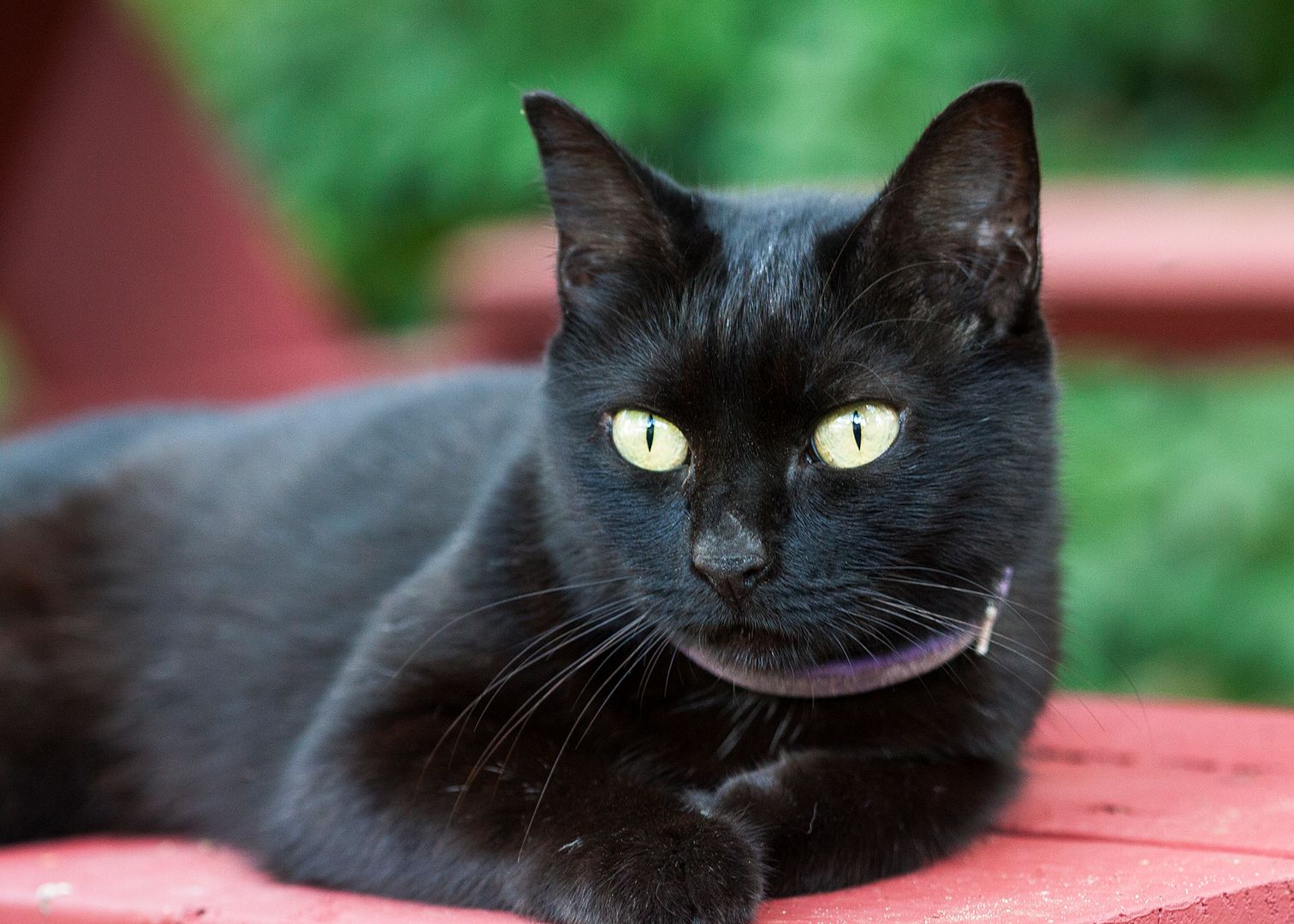 The mischievous Bubbles
Vegan Macaroni and Cheese
Ingredients:
8 ounces whole wheat elbow macaroni
1 large onion, chopped
3 cloves garlic, minced
Olive oil
Salt to taste
1 cup raw cashews, soaked overnight and drained
1/3 cup lemon juice
1 1/3 cups water
4 ounces roasted red peppers, drained and chopped
3 Tbls nutritional yeast
1/3 cup canola oil
Directions:
Cook macaroni according to package directions. Drain and place in a 9 x 13 baking dish.
Sauté garlic and onion in olive oil with a little salt until the onion is tender and translucent. Mix the onions and garlic in with the macaroni in the baking dish.
Process the cashews, lemon juice, and water in a food processor until smooth. Add the peppers, nutritional yeast, canola oil, and salt to taste. Blend until smooth.
Pour the sauce over the macaroni, onions, and garlic. Mix everything together so the noodles and onions are well coated with sauce.
Bake at 350 degrees F for 45 minutes or until slightly brown on top.
Irrelevant picture #1: The fall vegetable garden, full of worm holes
Irrelevant picture #2: This has been a great year for spiders! We have amazing webs all over our yard.