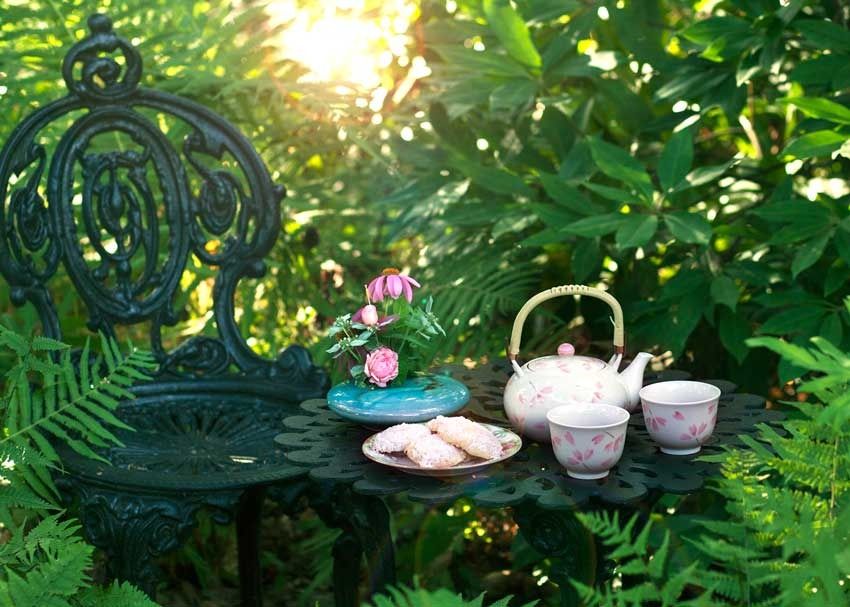 Today I'm taking a vacation day from work, so I celebrated last night by making a new version of the vegan lemon coolers I cooked up a few weeks ago. These new coolers are a bit chubbier (I added more flour) and more sugary (I rolled them in powdered sugar twice--right before baking and right after). They're pretty good.
Carl helped me with my baking (in other words, he sat on the counter and stared at me), and meanwhile I made up stories about him and his adventures. As I've mentioned before, I like to pretend he's my little boy, perpetually four years old, and that he talks and walks on two legs. He acts like a human child, but he looks like a cat (except he's dressed in adorable clothes).
I like to entertain/annoy Rob with these imaginings. "We have a country house called Great Oaks," I said last night as I mixed and stirred (Rob was sweeping). "We go there on the weekends and sometimes for the whole summer. Carl has a pony and I let him ride around the property, which measures exactly a hundred acres. Even though he's only four, he's a good rider and very responsible. He likes to ride to our pond, where there are alligators, but I don't worry because Carl knows better than to get down off his pony."
Rob, predictably, rolled his eyes. "Are you sure it's a pony and not a miniature horse?" he asked. "A pony might be too big for Carl to handle."
I thought a minute. "Okay, fine. It's a
miniature
pony."
"Well, I don't know how a miniature pony would do around a pond full of alligators," he said.
I sighed. "Okay, fine. Erase the alligators. And stop using logic. Logic ruins everything."
Vegan Lemon Coolers
Ingredients:
1 cup softened vegan butter
1/2 cup sugar
3 Tbls lemon juice
1 tsp vanilla
2 cups flour
1 cup powdered sugar
Directions:
Cream the butter and sugar until light and fluffy. Add the lemon juice and vanilla and mix again. Blend in the flour. Roll the dough into 1-inch balls. Place the powdered sugar in a shallow bowl and roll the dough balls in the sugar. Arrange on a cookie sheet lined with parchment paper and bake for 20 to 22 minutes. Let the cookies cool and then coat them in powdered sugar one more time.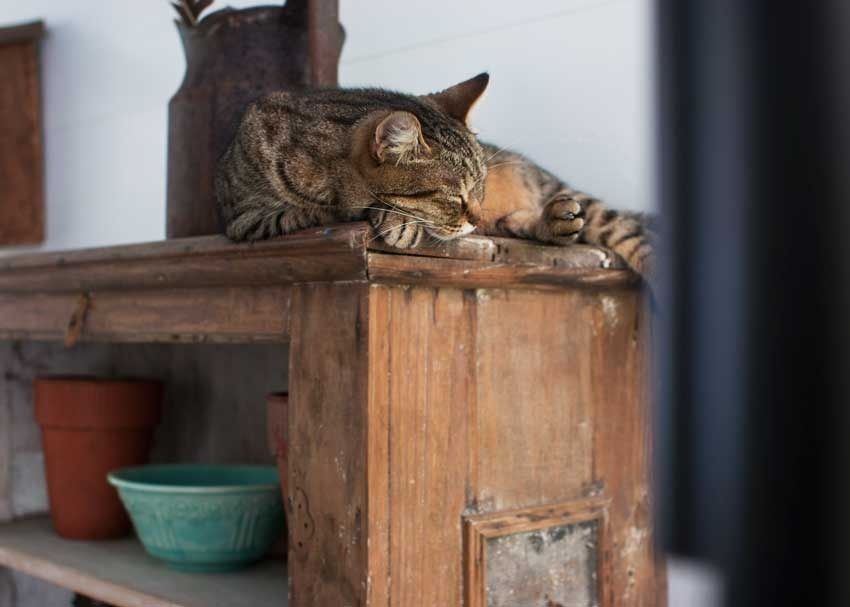 Carl sleeping on the pie safe