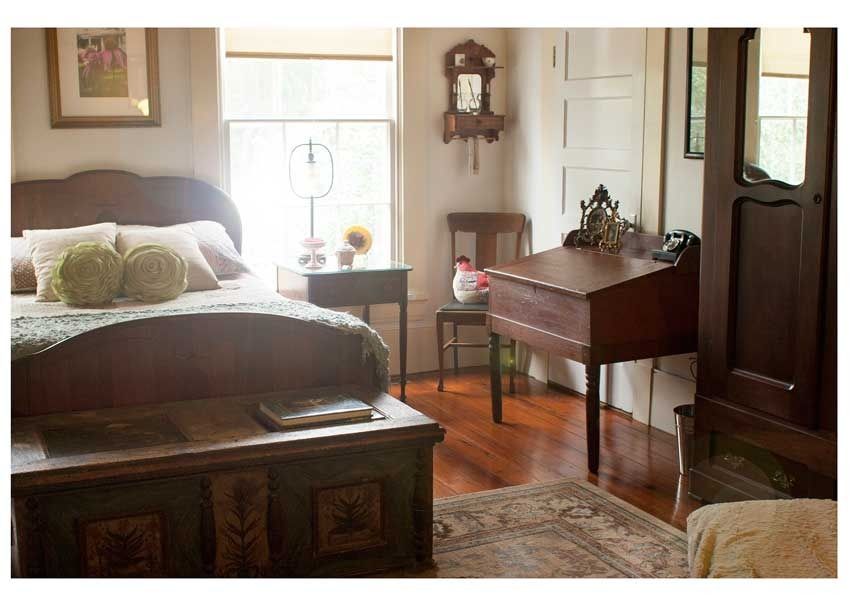 Last weekend Rob and I painted the trim in the back bedroom. The trim in there had always bothered me because half of it was painted and the other half was bare wood. Plus, the bare wood part wasn't even stained or varnished and wasn't even completely bare; bits of old white paint were stuck around all the nails. Obviously somebody, years before, had tried to strip the wood, but they hadn't quite succeeded. I wanted all the trim to match, so Rob and I gave everything a few good coats of a nice neutral color called Mannequin Cream.
We had fun painting, and the cats got into the spirit too. The house was in complete disarray, and Buntin, June, and Frankie were making the most of it. All the bedroom furniture and decorations were piled up in the hallway, and the cats were climbing precarious towers of books and leaping from one wobbly end table to another. As we painted we kept hearing crashing sounds.
We took a break for lunch on Saturday at the Laredo Grill, one of Quincy's few restaurants. It's a cheerful place near the Piggly Wiggly and a great asset to our little town. The waiter at the Laredo Grill likes to tease me about my vegan-ness. I always order the Double A Combination Platter with "no cheese and no sour cream," and whenever he presents me with my plate, he says, "For you, señorita. Extra cheese!" He says it in the most deadpan manner; he never cracks a smile.
On Sunday Rob and I touched up the trim with our artist brushes. Then, after the last coat had dried, we cleaned the cat fur off each piece of furniture and moved it back into place. We cleaned cat fur off the walls, too, with a dust mop.
The room was transformed; it looked so much better.
"I don't know what made more of a difference," Rob said, "the painting or the de-cat-ifying."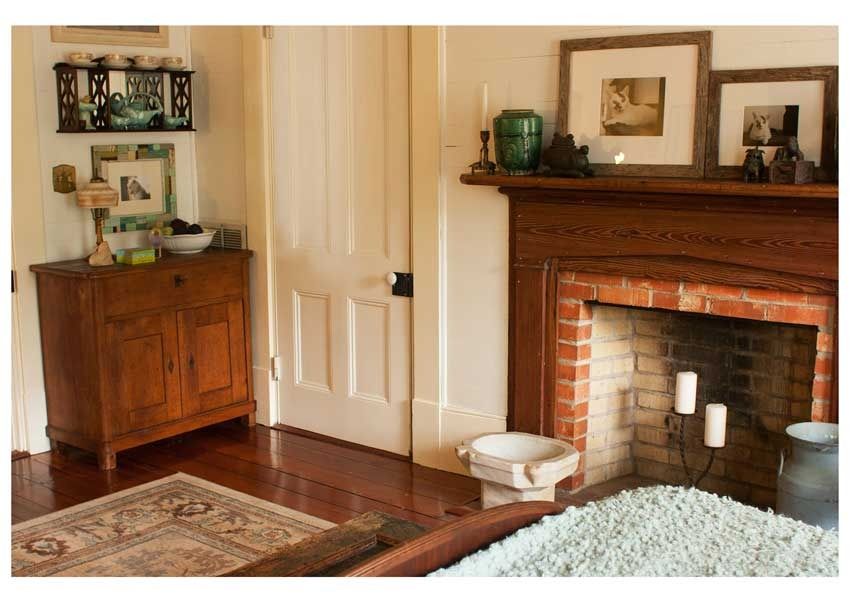 Carl supervising the painting process