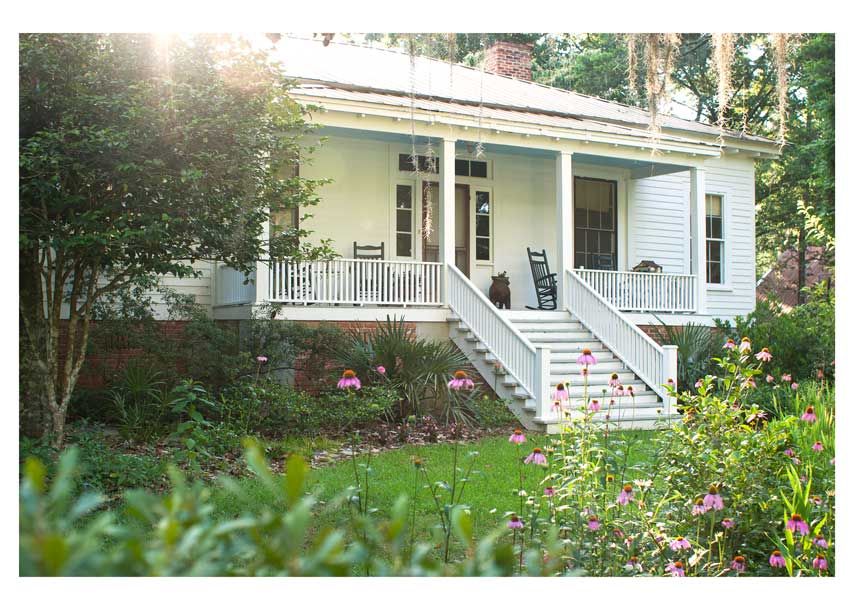 Though it's still technically spring, Saturday felt like high summer. The air was sultry, the cicadas were roaring, and the yard was jungle-y green. Rob and I spent the day weeding and mowing and planting, but it was so hot we had to keep taking breaks. We'd sit on the breezeway and eat fresh pineapple and popsicles under the ceiling fan.
In the morning I planted 15 Southern lady ferns in the big bed under the giant water oak in the backyard. Lady ferns are my favorite fern because they're just so . . . "ladylike"—delicate and graceful and pretty. As I worked, I kept thinking about all the other ferns I'd like to add to the bed—Christmas and royal and netted chain. There's nothing like the softness and lushness of ferns (in my opinion), and they provide good shelter for toads, lizards, turtles, and other small animals.
Saturday was an especially fun day because I worked in the yard, but I also got to enjoy it. I had time to observe little things. In our Ambersweet orange tree, a pair of cardinals has built a nest. Well, we checked the nest on Saturday and the babies have hatched! There are three of them, so fuzzy and sleepy. When we peeked in, they were sprawled about the little pine-needle nest, their eyes closed. We could see them breathing. Their beaks were bright yellow and their down was gray.
In the late afternoon we weeded the vegetable garden and picked some cilantro and catnip. During one of our breaks on the breezeway, we decided to see how the cats would like the fresh "nip" (they've only had the dried stuff before). At first only Carl had a leaf. But then something happened. I was writing in my journal when Rob reported: "Maggie stole Carl's leaf! She came up and bit him on the foot and he got scared and ran away, and she took over his leaf! I thought she wanted to play, but she just wanted his leaf! I thought she was being nice, but she was being a jerk!"
This was surprising because Maggie is usually very kind and polite to the other cats and is well known for her purring and peacemaking.
"Maggie," Rob laughed, "I didn't know you had it in you!"
It was evening by then, and we could hear a concert on the courthouse square, which is about a mile away. The music was drifting through the trees.
Rob passed out more catnip, and soon each cat had a leaf.
The cats reacted to the fresh catnip in a funny, restrained sort of way. They seemed not to know quite what to do with it. Each was possessive of his or her leaf. "But they seem to just want to be near it," Rob said, "or they just want to lie down on top of it."
Carl on top of the jelly cupboard
June sitting on the rocker in her special June style
A frog by our little goldfish pond
Our potato harvest. We got 27 pounds, with very little insect damage. We were proud!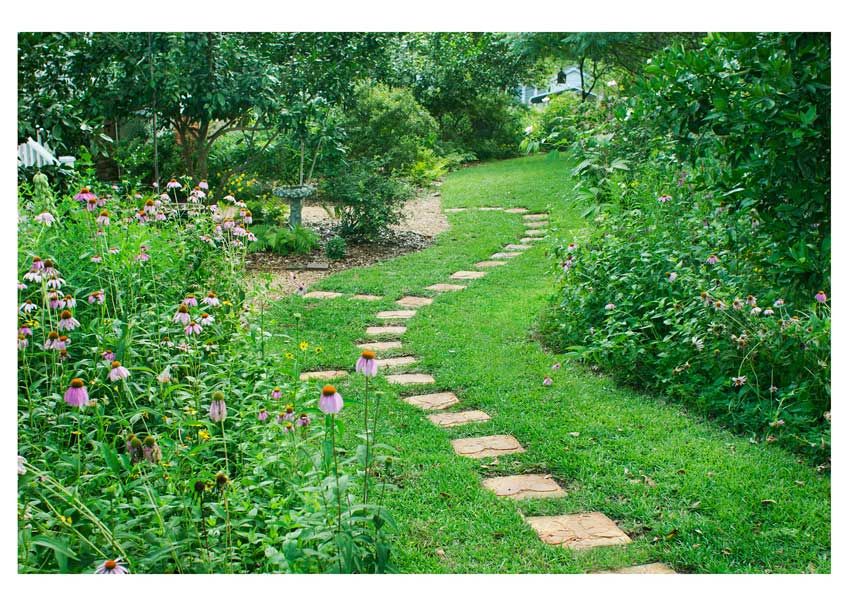 The north side of the yard. This view is the result of the big re-sodding project we did in April.