Last Sunday I cleaned up the Vine House, our little tin-roofed shelter on the north side of the yard. I washed all the furniture (periwinkle-colored chairs and a matching table) with bleach, and I dusted the decorations—wind chimes and sun catchers and a collection of Christine Sibley sculptures that I bought years ago when I lived in Atlanta.
Christine Sibley was an Atlanta artist whose work I first fell in love with in the '90s at the Atlanta Botanical Garden, where she had created the beautiful ceramic facade that adorns the Ferst Fountain. My favorite part of the fountain was the trio of naiads, in bas relief, peering out from behind a waterfall.
A picture I took of the Ferst Fountain in 1995
Soon after my trip to the botanical garden, I discovered that Christine Sibley had a studio/gallery in town, very close to my house. It was the neatest place, called Urban Nirvana, surrounded by funky gardens full of crazy, colorful sculptures and murals, banana trees, and sunflowers. There were even ducks and chickens! While it was open, Urban Nirvana was my favorite place to shop, and I gave everybody in my family Christine Sibley plaques and vases and planters for their birthdays and Christmas.
Anyway, on Sunday after I dusted my Sibley sculptures, I rearranged them and spent some time just admiring them. Then I tried to get Rob to admire them with me. He was in the house sweeping up cat fur and singing this rather un-catchy song:
People say cats are clean, but they're not.
Their reputation is unearned!
"So, did you notice the Vine House?" I said. (He'd walked past it several times while I was working.) "Did you notice the Sibleys?"
"Um . . ." he said sheepishly.
We went outside and stood in front of the Vine House, but I could tell he was still baffled. I started laughing as he tried to guess what he ought to be complimenting me about.
"They're in completely different order!" I said. "The whole display looks completely different!"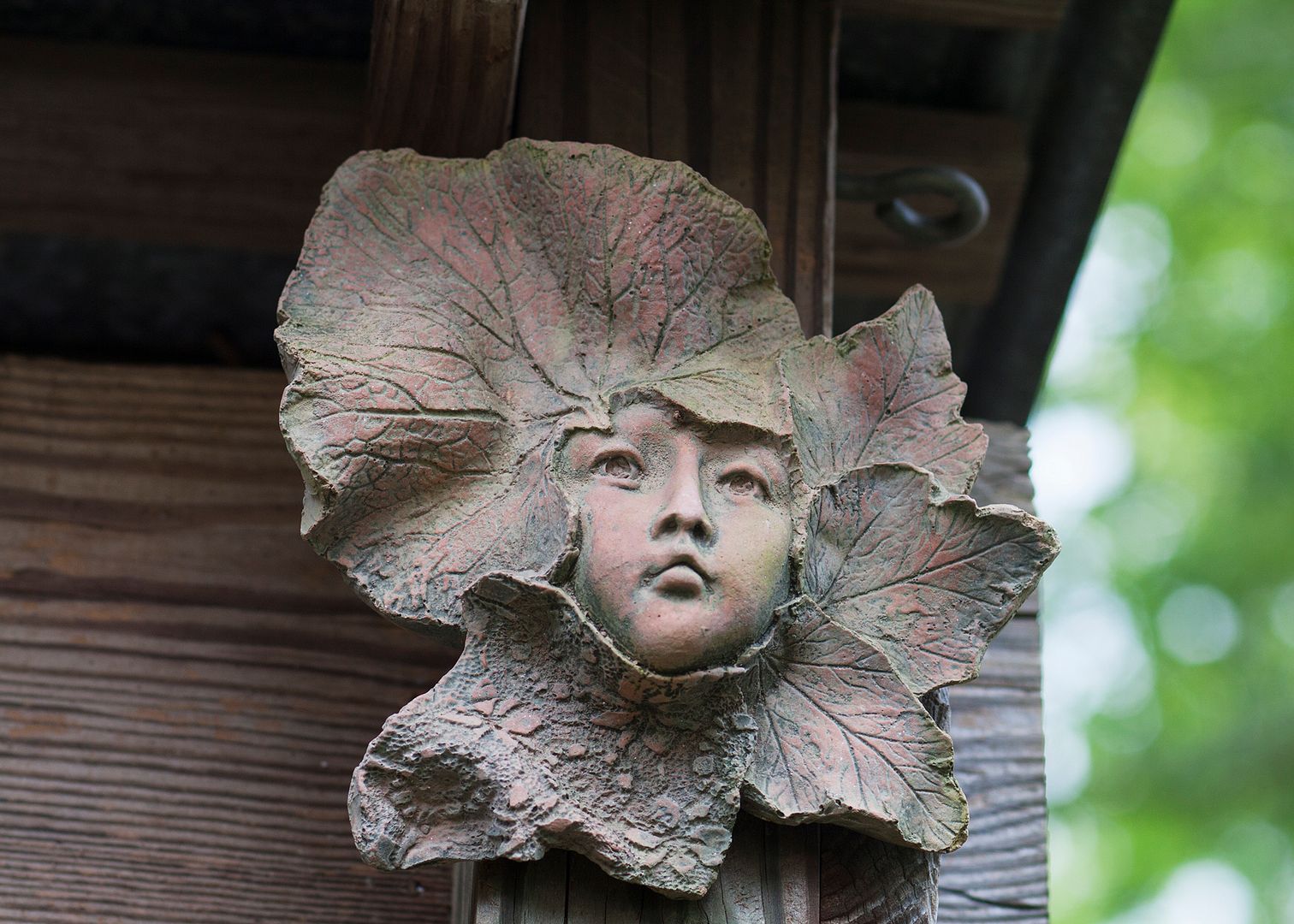 One of my Sibleys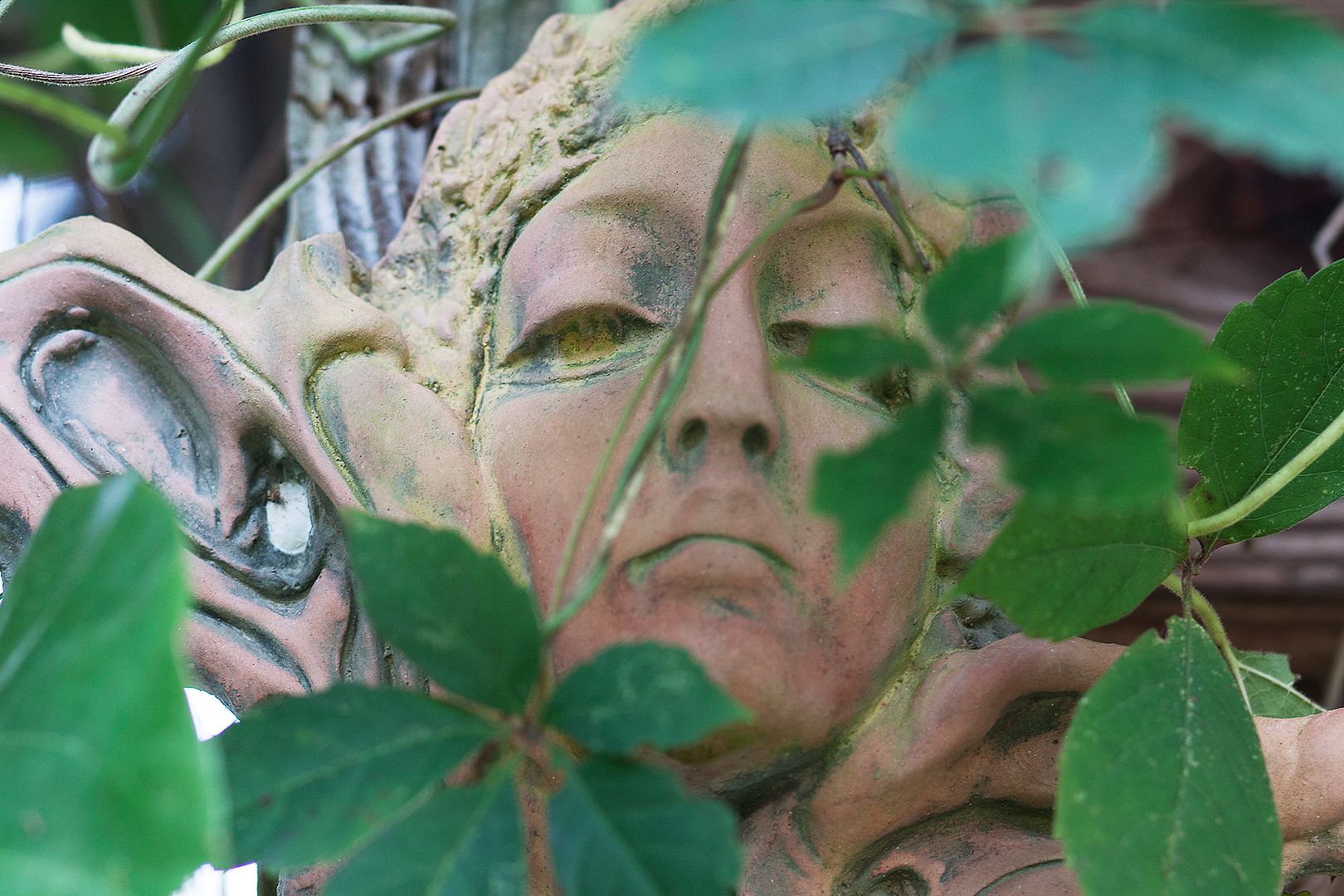 And another
Purple furniture
A little later, Buntin, our spoiled but adorable tortie, sneaked outside, and I decided to take advantage of the situation and turn her outdoor adventure into a photo shoot. I took a bunch of pictures, and then we sat in the shady grass for a while, near the front steps, and I petted her. We had the nicest time together. We were both watching butterflies as they floated from ironweed to ironweed. We forgot all of our cares and just watched the butterflies.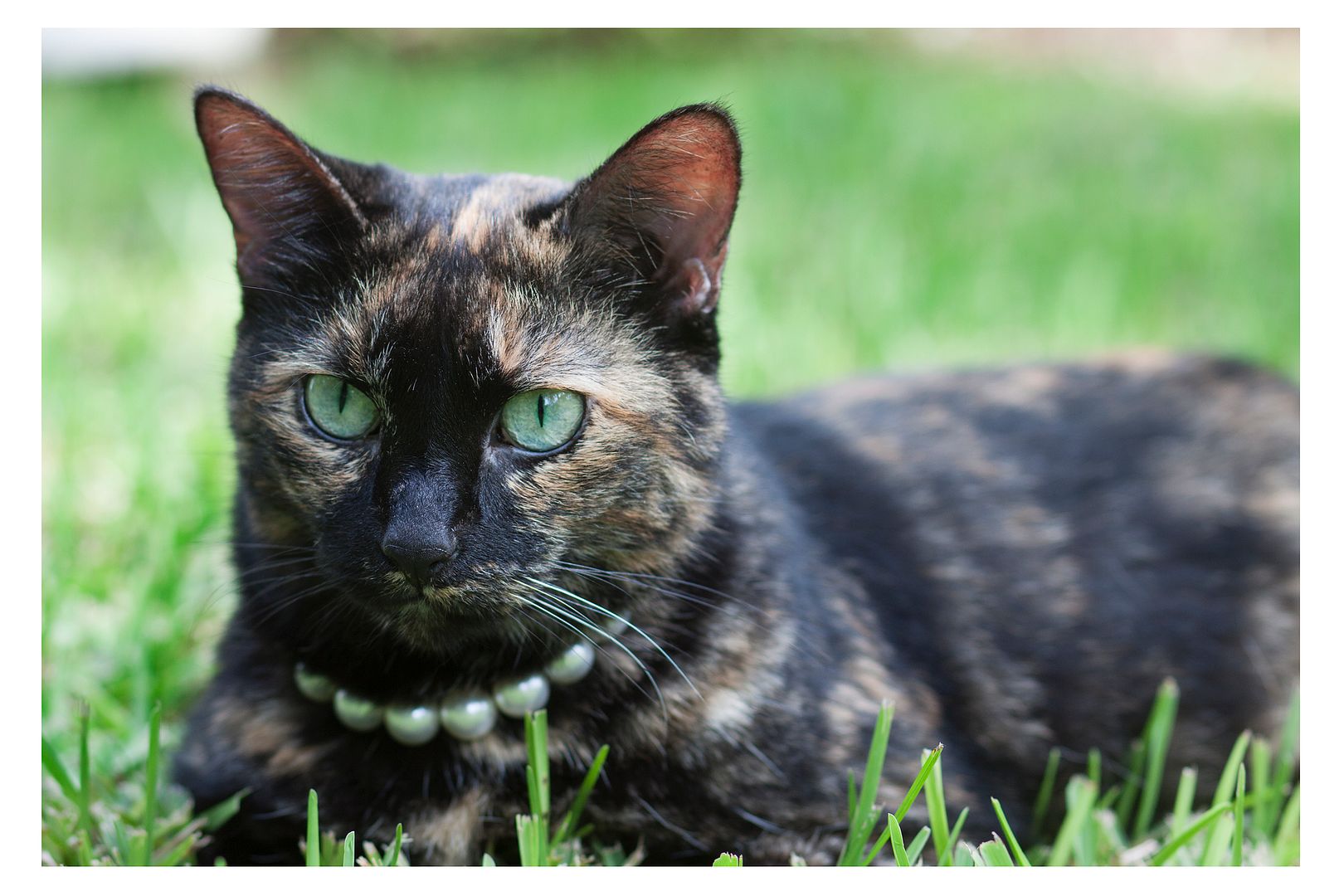 The gorgeous Buntin